I have a 9 year old daughter * gasp * can that be? She is the sweetest thing around. I adore her. She starts 4th grade this year. She'll learn about Idaho history - the Oregon trail, Lewis & Clark and awesome Sacajawea who saved their tails a few times. And of course our famous potatoes, can't forget those Idaho potatoes. But I digress.
4th grade is awesome. But it's also where she will slowly start to leave her childhood. I hope she always knows she is hilarious, talented and beautiful. How do I teach her this as she grows? How do I teach her to always see the beauty in herself and others?
I found this quote from one of Roald Dahl's books, I especially love the drawings. I'm going to hang this in the bathroom, so when my 9 year old gets ready for the day she remembers to also prepare her mind for the day. I need a copy in my bathroom too.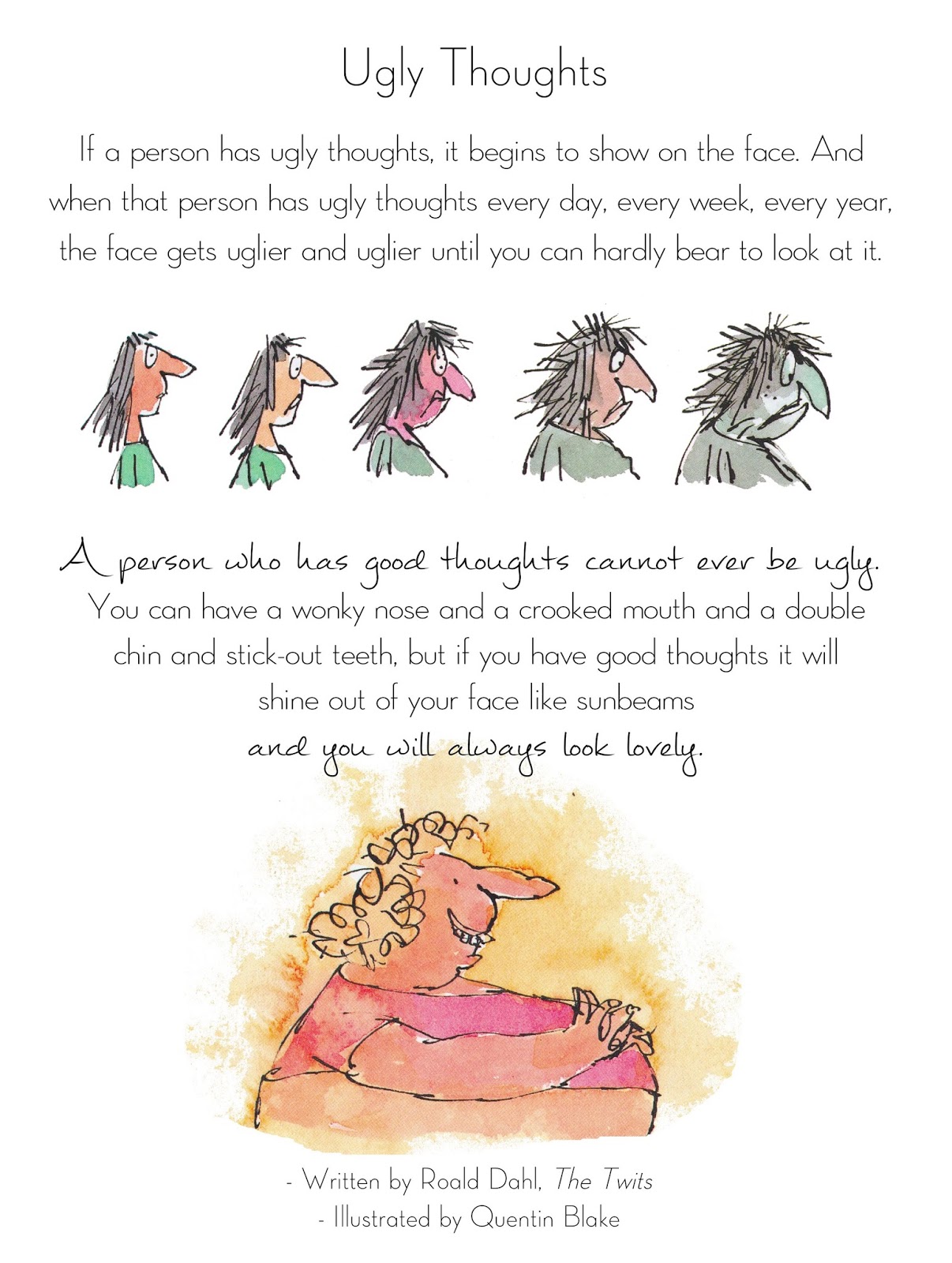 This is hands down my favorite picture of my daughter- around the age of 5. Look at that beautiful confidence shining through.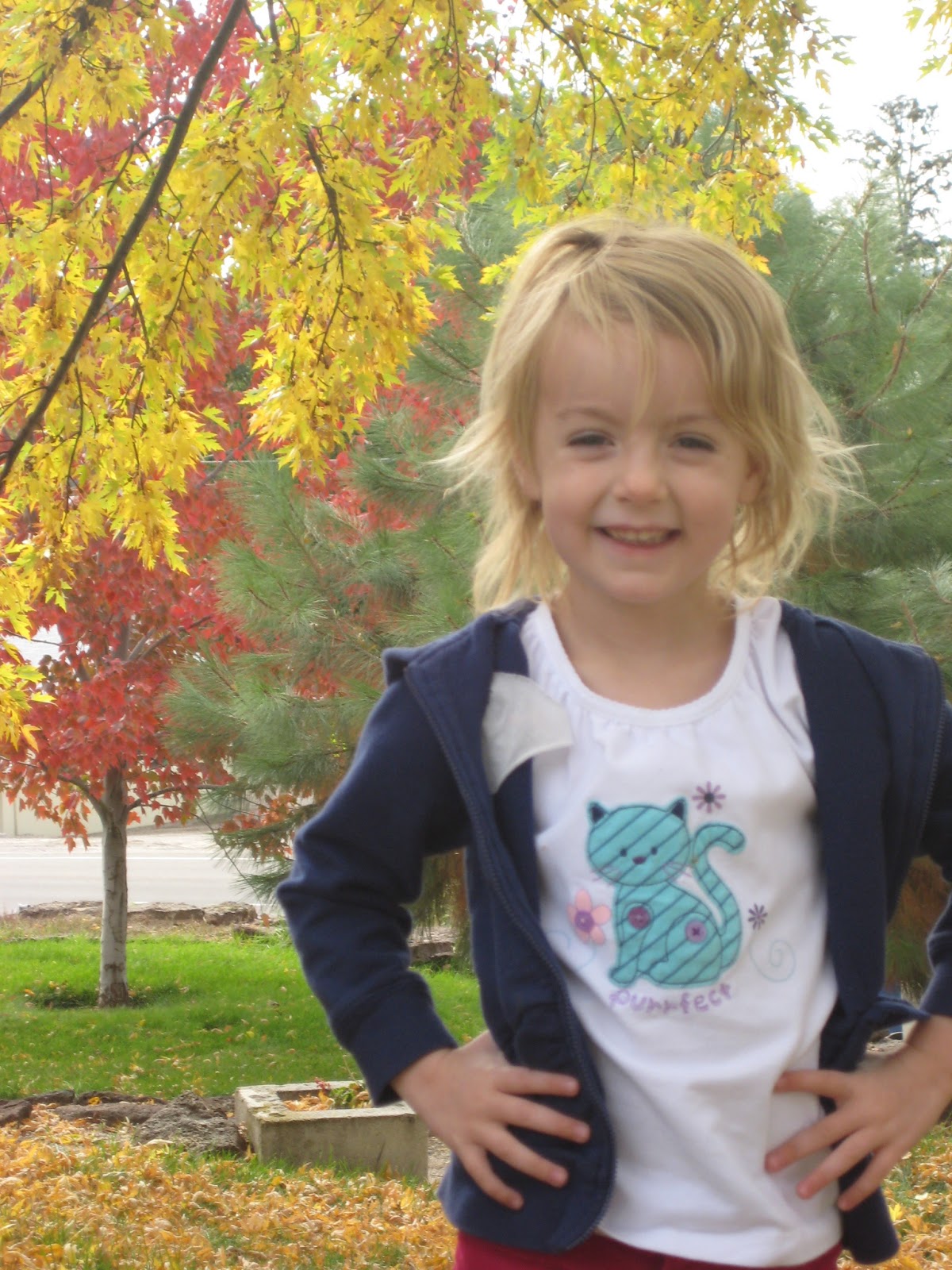 We don't have to be screaming with delight at all times, or feel like it's not okay to have hard days or sad times. That's not what "ugly thoughts" are. Ugly thoughts are when you tear someone or even yourself down. Ugly thoughts are little dark whispers that take root in your mind and worm their way into every thought you have until you only find fault with everything and everyone. 
We cannot hide our thoughts, they will eventually show through in our actions and even our appearance. For good or bad, our thoughts become who we are. 
I hope you have a beautiful day filled good thoughts that shine out your face like sunbeams.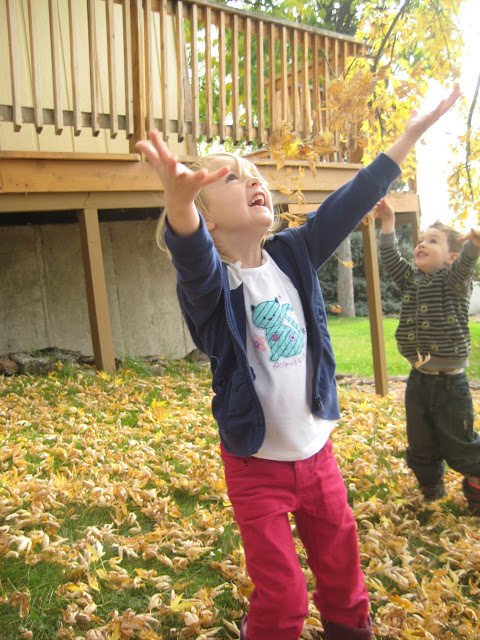 About the author / illustrator
Roald Dahl (1916 - 1990) British novelist, best know for his children stories. I knew many of

Mr. 

Dahl's books like James & the Giant Peach, Matilda, BFG, Charlie & the Chocolate Factory, and more, but I had not heard of The Twits (where this fine quote comes from). In the story Mr. & Mrs. Twit play mean practical jokes on each other out of hatred for one another. They live in a brick house without windows with their mistreated pet monkeys, the Muggle-Wumps. I have unfortunately not read this book yet. I will put it on my list. 
Quentin Blake (1932 - current) English cartoonist, illustrator and children's book writer.  He is best known for illustrating Roald Dahl's books. He is still alive and has won many awards for his wonderful work. While Roald Dahl's books are amazing, when I think of his books I also think of the drawings. Quentin deserves his due credit. I found his website with wonderful tips and videos. Fabulous work and a true teacher. Quentin Blake has a fan in me.