Introducing Spring Time CARDS and my Etsy shop
With wonderful encouragement from you guys, I have finally opened up an Etsy shop. My link is to the right. 
I'm so exited to share these cards. Some are new, but most are cards I have made and given to family on special occasions (so some of you might recognize these).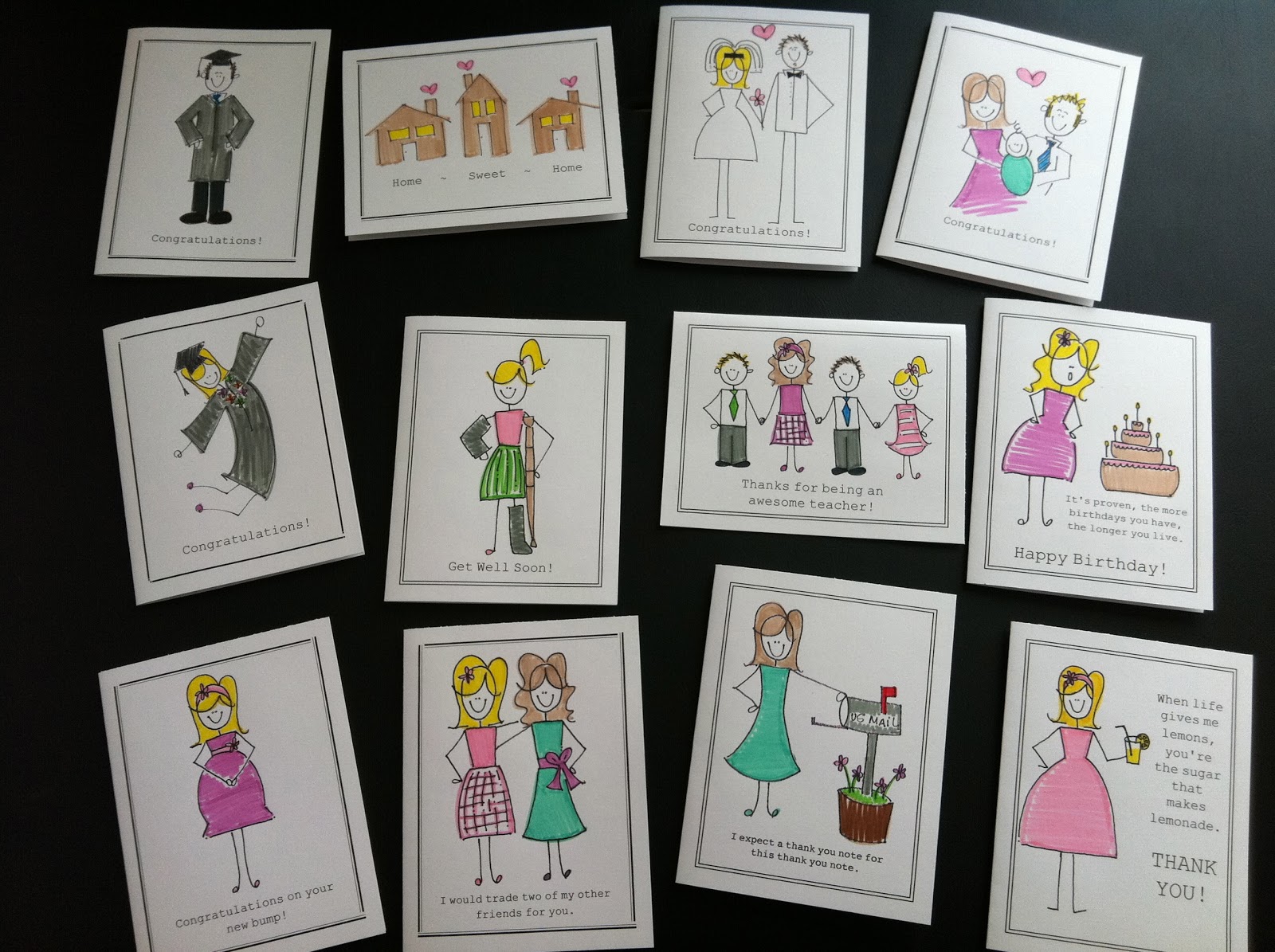 They also come without color so you can color them how you like. 
Congratulations cards on new baby & pregnancy. (I so love the "new bump" card)
 More Congratulations (wedding & new home)
Get Well and Happy Birthday 
Congratulations on Graduating 
Thank You!
And my personal favorites!
 Each card is blank inside with a black border, and has my logo on the back. 
 They even come wrapped. Aww . .  I already have my first customer . . . well . . it's my sister, does that count?