General Conference Giant Coloring Page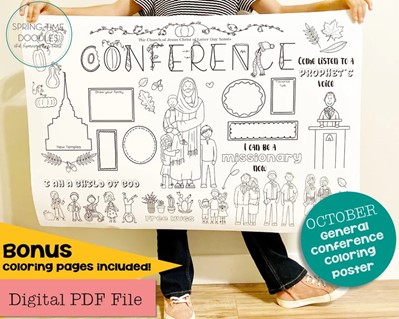 My giant coloring posters are ready for this weekend!! Twice a year my church has a world wide conference where they share messages of God's love for us, hope and encouragement. I truly enjoy it. 
We sit in our PJs while we listen, eat lots of snacks and often take drives up into the mountains to look at the beautiful changing leaves. 
But. . .  sometimes listening to conference can be hard for little ones. I have found that coloring activities are the family favorite, even for us adults. These posters are fun for the whole family to sit around and color different parts, or each child can have their own to color.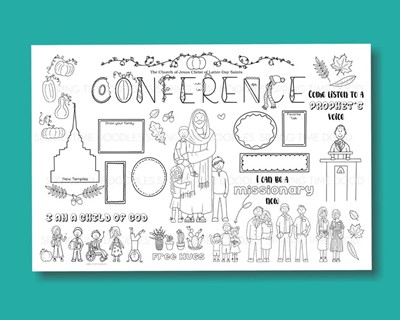 Click here for the link to my etsy shop. www.etsy.com/shop/springtimedoodles
It's a digital download that you purchase. Once purchased you can download it and then take the file (flash drive) or email the file to your local print shop (Alpha Graphics, Kinkos, Staples, Fedex, etc).
Ask for an ENGINEER PRINT! Ask them to size it to 24"x36" or if you want it REALLY BIG, ask for 36"x48." It is usually costs less than $2 to print
I have this on sale in my etsy shop for only $3.20 right now! Along with a few other coloring pages and prints. 
BONUS: it comes with 6 coloring pages you can print right from home.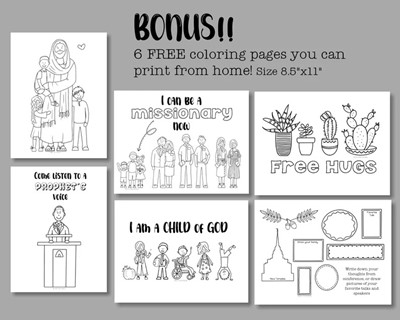 Please note: you are welcome to make several copies, for your children, grandchildren, neighbor-kids, Sunday School children, etc. But please don't share the file.  
I would LOVE to see how you and your family, nieces and nephews, grandchildren, neighbor-kids color this! Send me a picture or tag me on instagram @springtimedoodles. 
This version is for the October General Conference, with autumn themes, pumpkins, leaves, apple pie, donuts and more. If you are looking for an April Conference version that is more springtime related, look here.