Don't Eat Pete: Mullet Edition FREE
It's here, it's here! The solution to all your problems. Drum roll please . . .  
Don't Eat Pete: Mullet Edition
Last year I proudly shared this hilarious and hideous game board my husband drew for my etsy shop. It only cost a couple dollars on my etsy shop, and after talking to my husband, we decided to share this as a FREE printable for all to enjoy. It wasn't that long of a talk, "Hey, what do you think if we gave that Mullet Don't Eat Pete print away for FREE on my blog" . . . "What Mullet picture? Oh ya, that one. sure" 
Father's Day is in less than a week. Print on card stock and if you feel so inclined you can also laminate. Add with his favorite small candy and ta - da!!

You nailed Father's Day.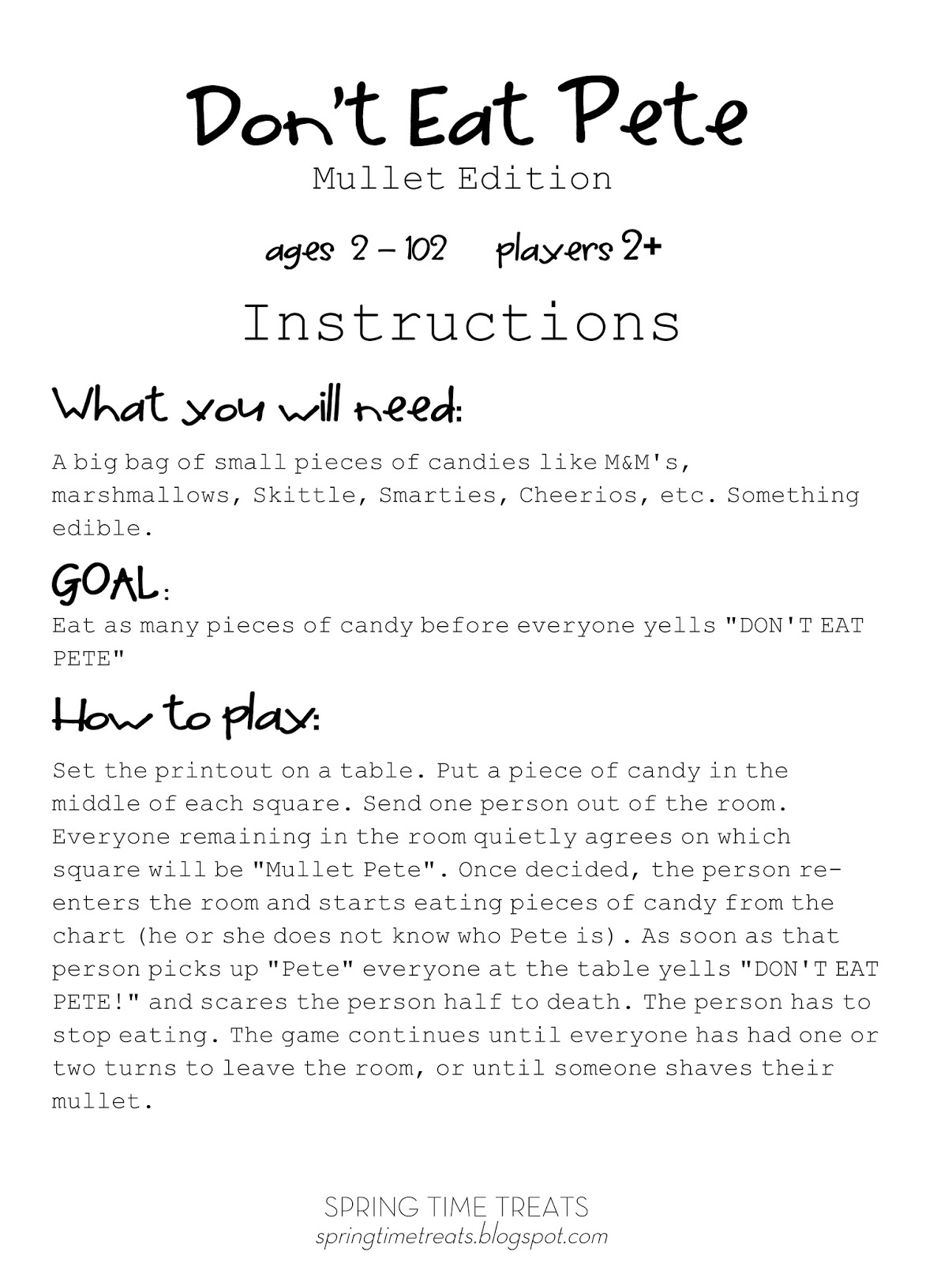 Don't know how to play Don't Eat Pete? My children demonstrate in this oscar winning video.
What if you are thinking, "No offense Spring, but I don't really want to play Don't Eat Pete, but I want to enjoy this fine work of art." No problem, I've already thought ahead. Here is a simple 
Mullet Men: First edition. 
You can simply print, frame it and place it on your bed stand, or print and make into a card, the sky is the limit with this beauty.