Do your portraits really look like the people you draw?
Last year, at my first craft fair, I had my booth all set up with a section of family portraits I had drawn. A lady asked me "Do these portraits really look like the families you draw?" I should have been prepared for this question. It's quite simple. It's the reason people ask me to draw their family portraits. All I could reply is "Yes, um . . . I hope so."


(Here I am a few minutes before the fair started. Can you tell how nervous I was?)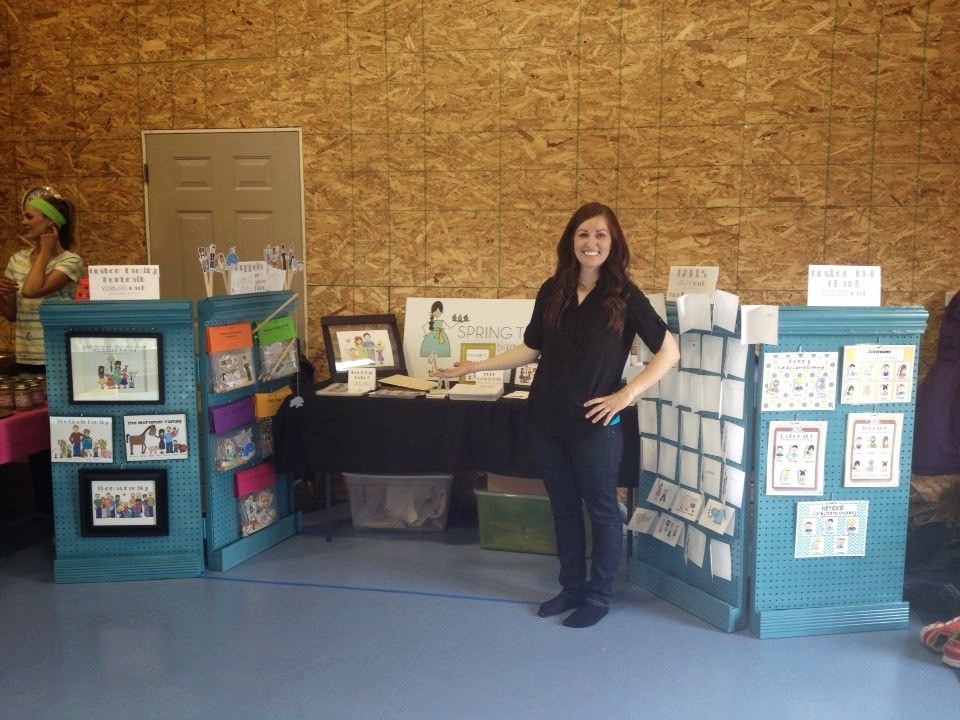 In the past I haven't posted real pictures of the families I draw out of privacy for them, but I received permission for several pictures and they happen to be some of my favorite people. 

This is my wonderful cousin Katie and her absolutely darling and beautiful family. She is also incredibly smart, Katie and her husband graduated with their master degrees together!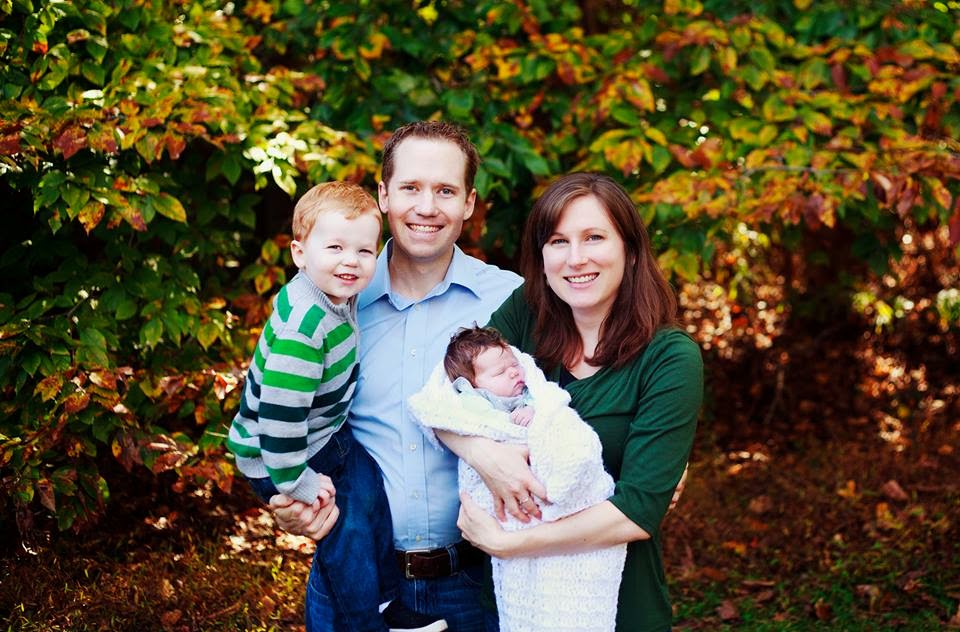 Her awesome husband Keith was getting ready to graduate with his PhD, that is no easy thing, and Katie had imagined this family picture with him in his graduation robe and the family surrounding him, but they weren't able to stay for the graduation ceremony, instead they had to quickly hop a plane to move to a new city for his new job. There went her perfect family picture she had dreamed of and waited patiently for. She asked if I would draw their graduation "perfect moment" and I was over the moon excited to.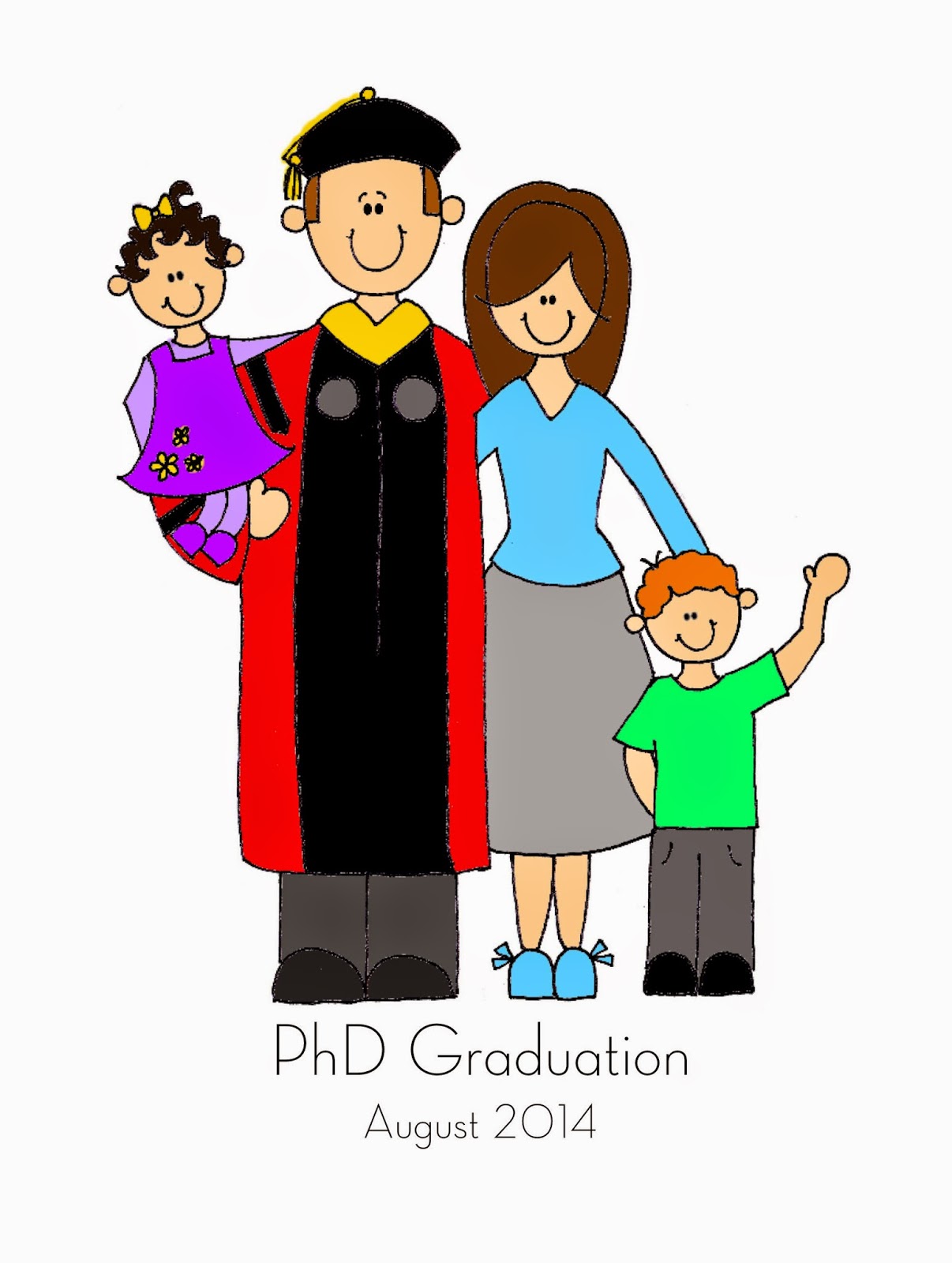 Printed on 5x7 card stock for graduation announcements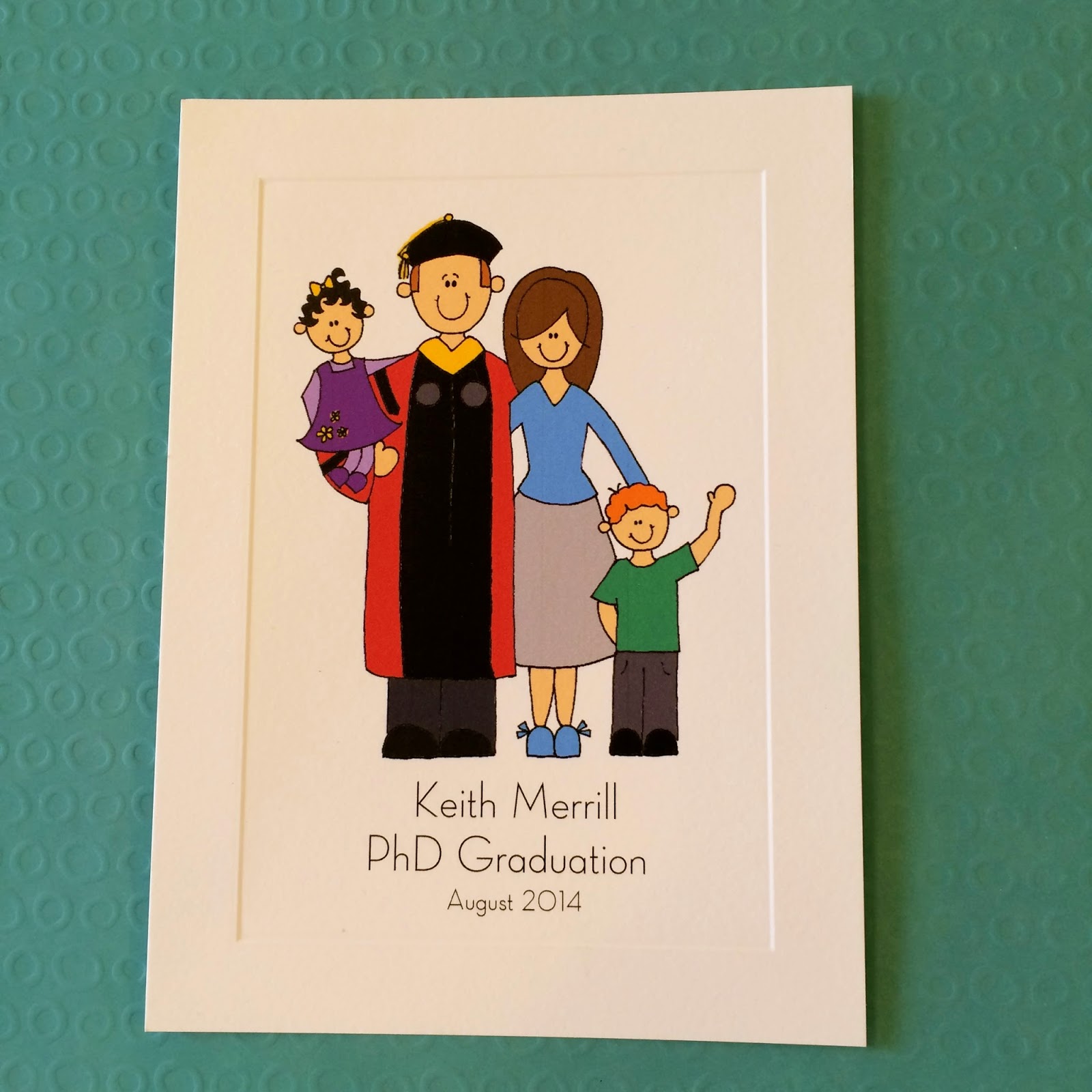 So what do you think? Does it look like them? Baby girl has grown since the original family picture and has the most amazing curly dark hair. Its quite outstanding. Congratulations to this phenomenal family.
On to our second family. The Brownson family. Would you look at those darling girls? I wish I could bottle those dimples.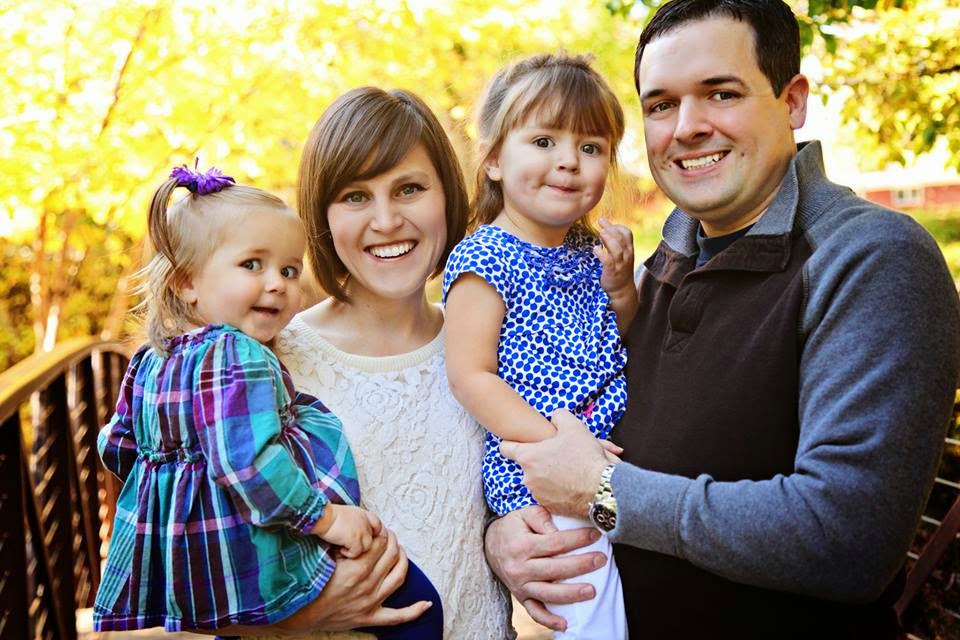 I have known the mom, Des, for many years. She is the older sister of my roommate from college, and over the years I have seen her at family events and I just think of the world of her.
They are expecting a new addition and this is the portrait I drew for them. I need to learn to draw dimples.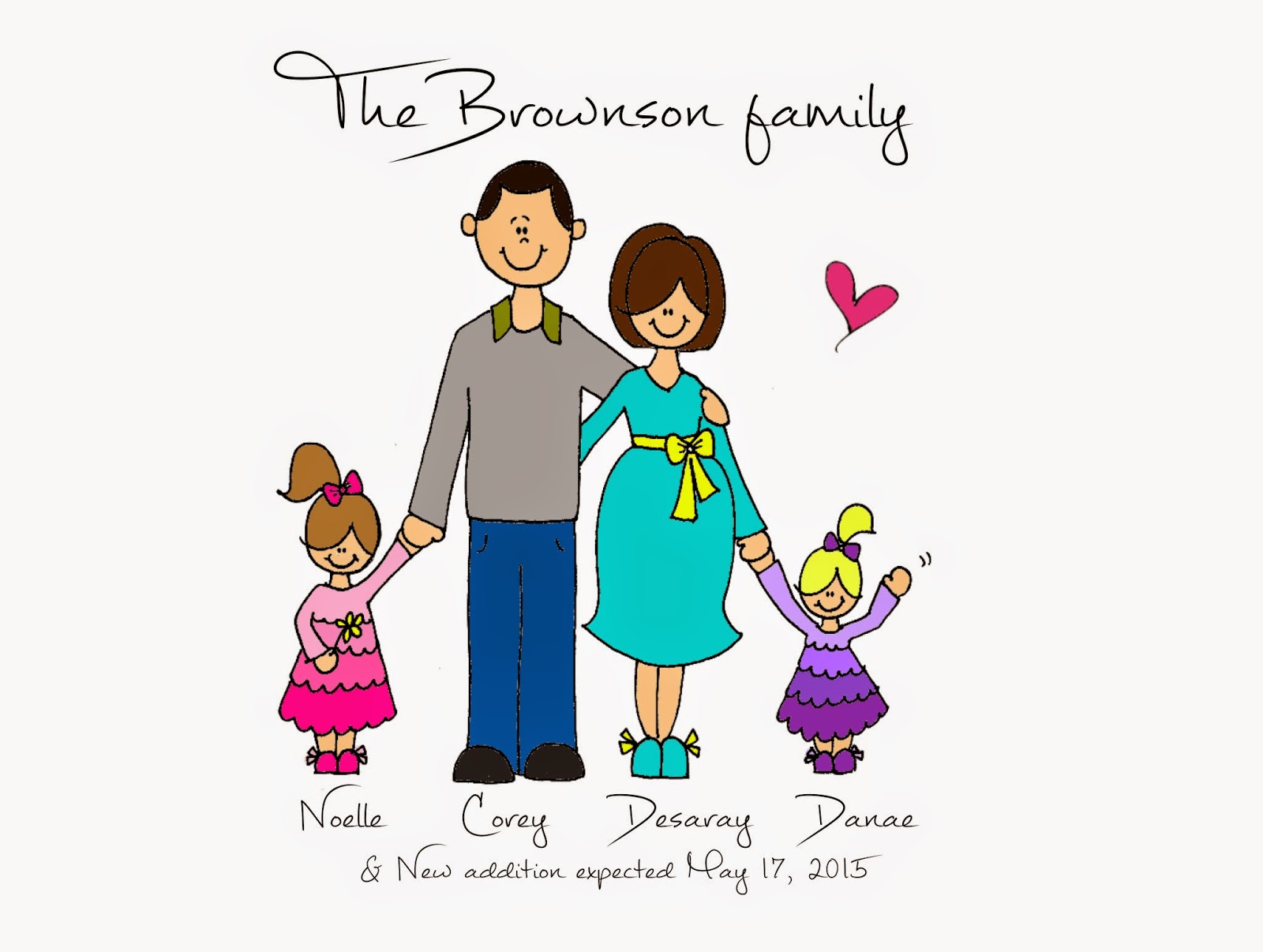 Hair colors are always hard, it's either brown or blond, no real in between on the color chart. 


Our third and final family. The Jones family. Probably the nicest, down to earth, and fun people. They don't try hard, they just are awesome. Seriously.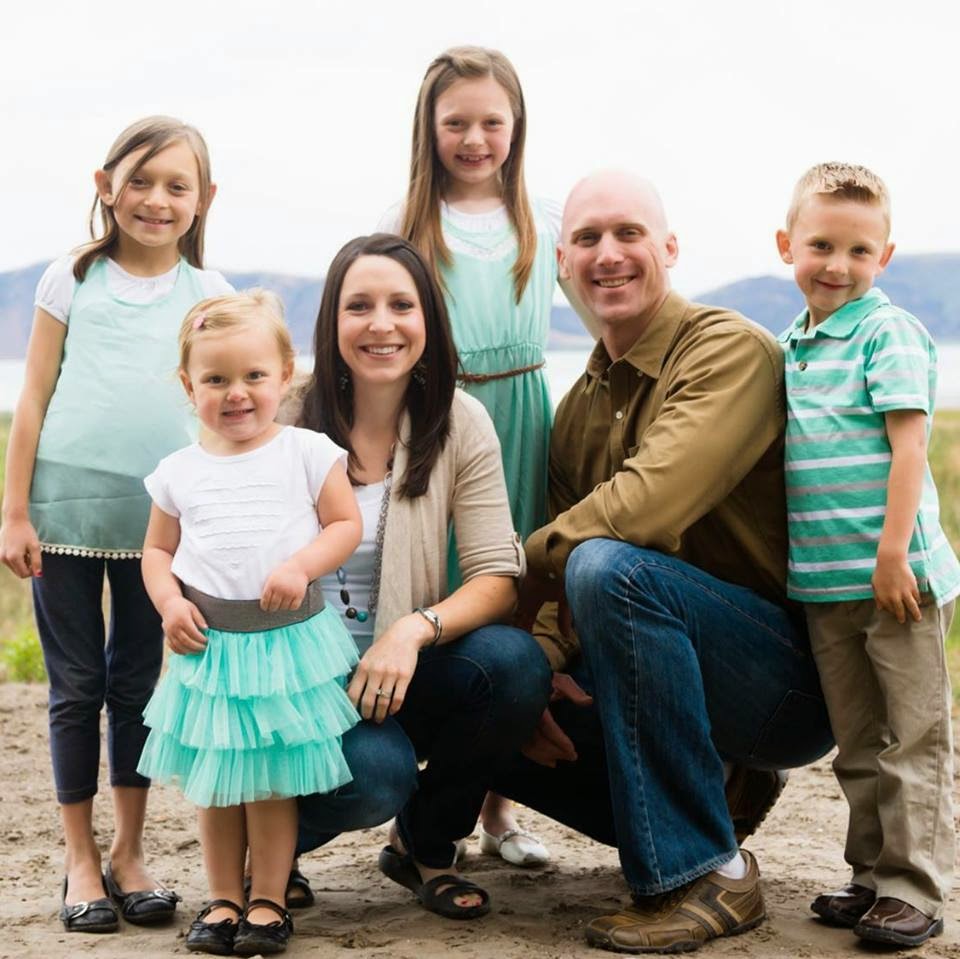 The wife asked me to help her announce her new baby . . . baby #5. Here is the portrait I drew. And an update, they had their baby boy and he is perfect and oh so very sweet!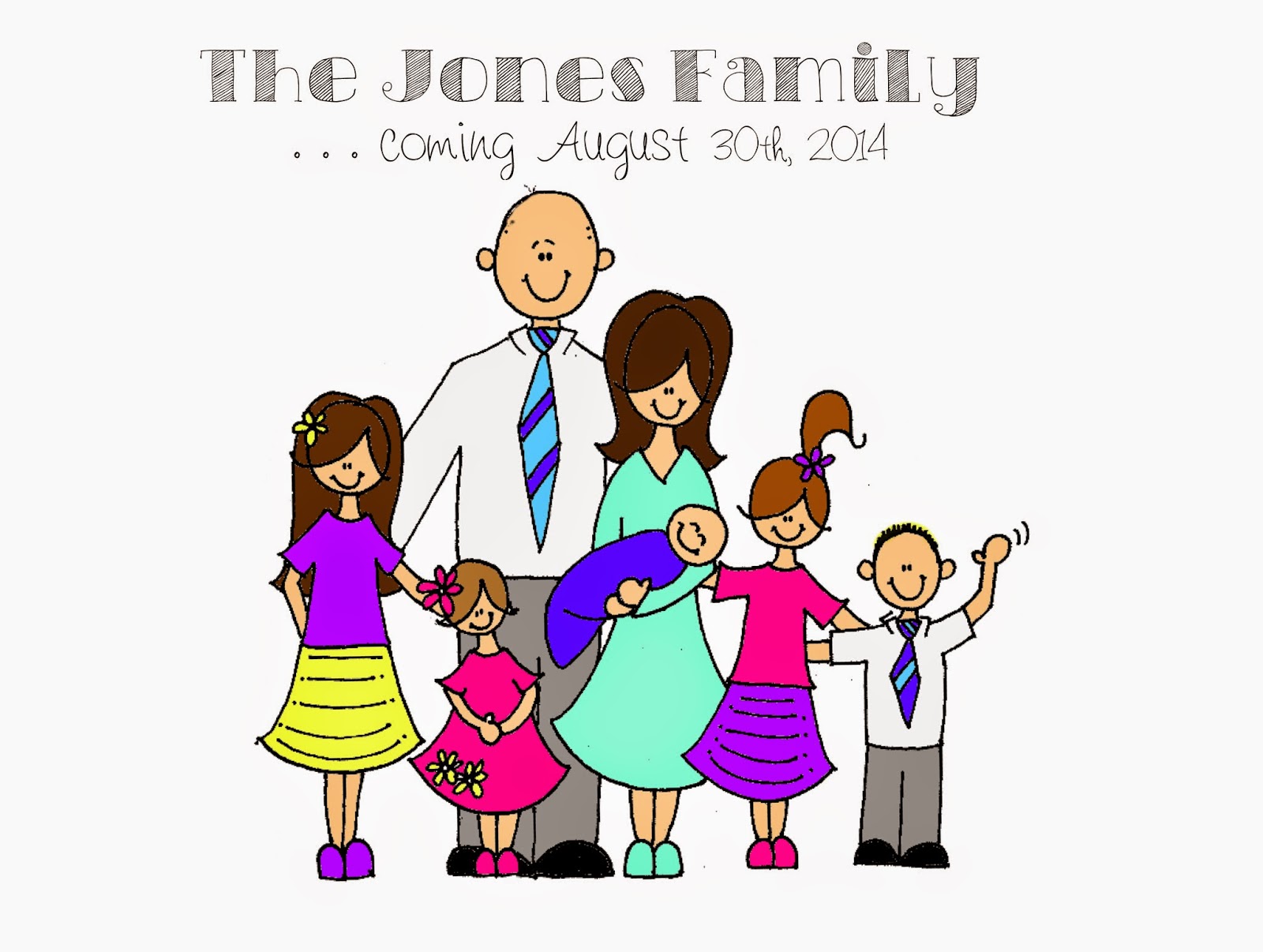 Thanks to my friends for sharing your family pictures and portraits! I spend several hours drawing and editing each portrait and I feel very close to the family by the time I finish. Even the people I already know, it makes me feel closer to them. Pictures don't lie, you can feel their love for each other. Wonderful people indeed!  

So what do you think? Do the portraits look like them?