DIY Earring Display Frame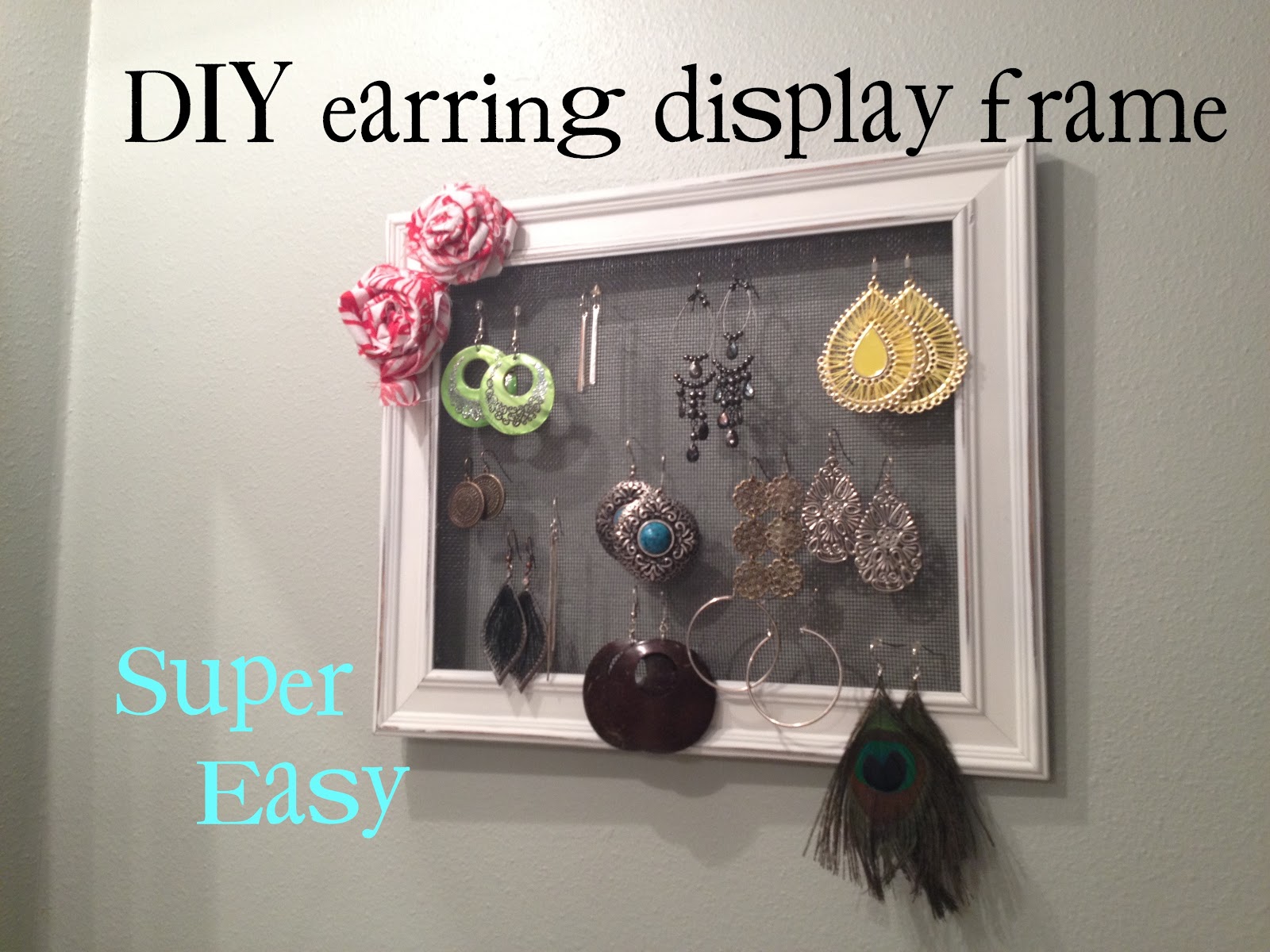 My blog is about stick figures, so you might be asking "where are the stick figures?" Well . . . I just finished this simple project and was so proud of myself that I wanted to share it. Sorry, no doodles on this post. 
I have a problem, I like big dangle earrings! My husband loves to tease me and calls them my
"fishing lures." 
But a bigger problem is I leave them all over the house.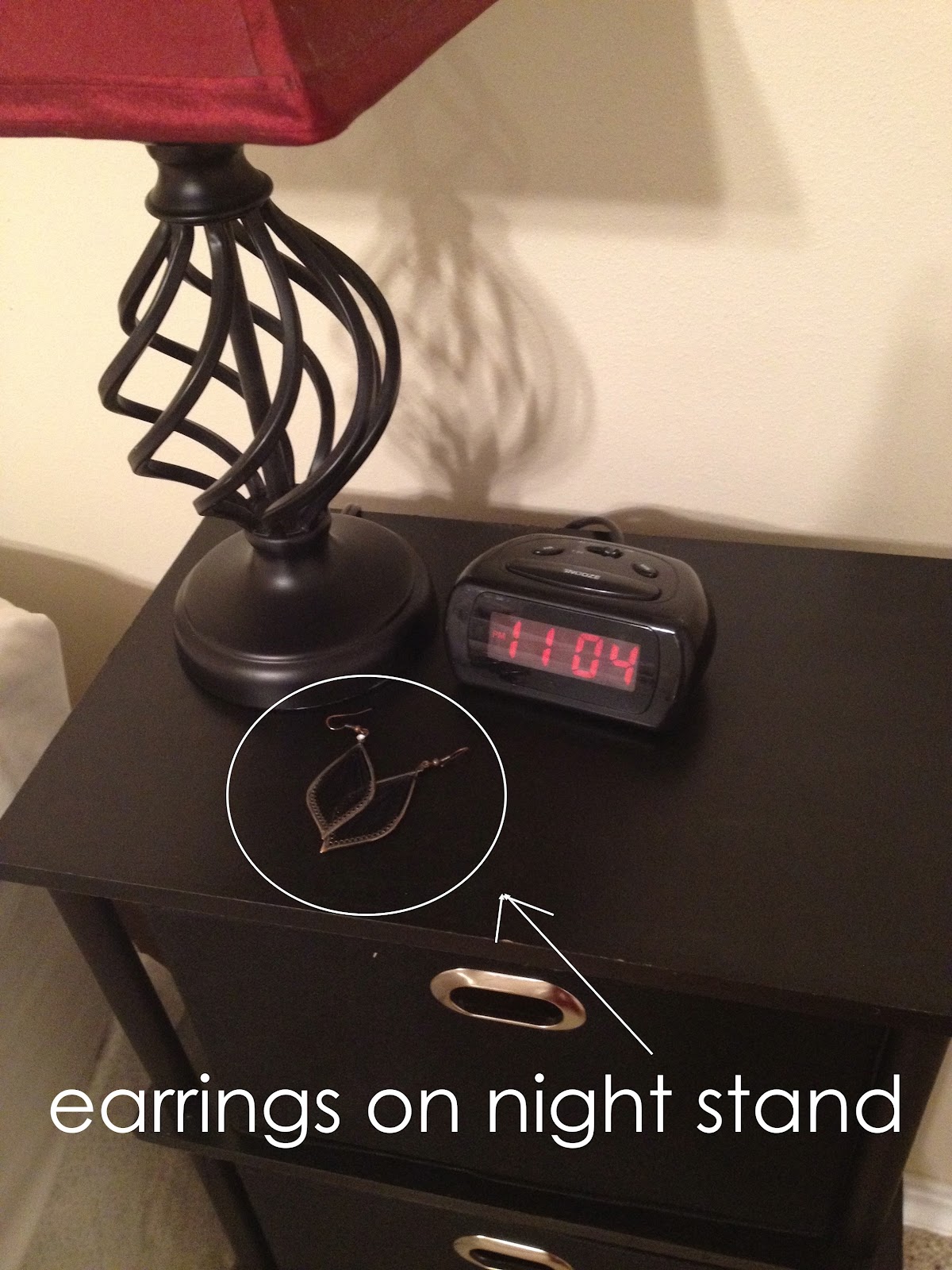 It's so sad when I loose a pair.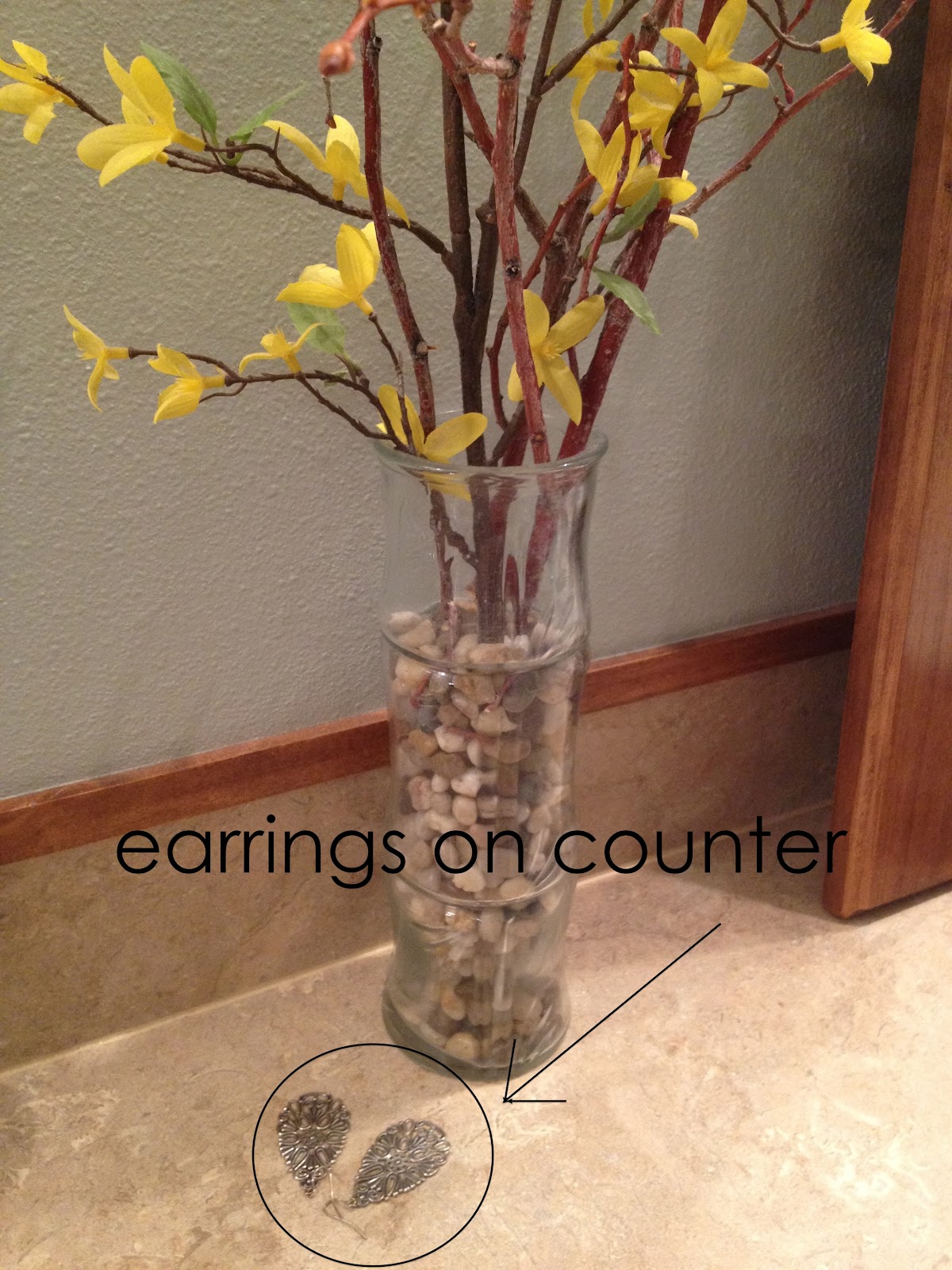 So I decided to make a earring display frame that I have seen at craft fairs.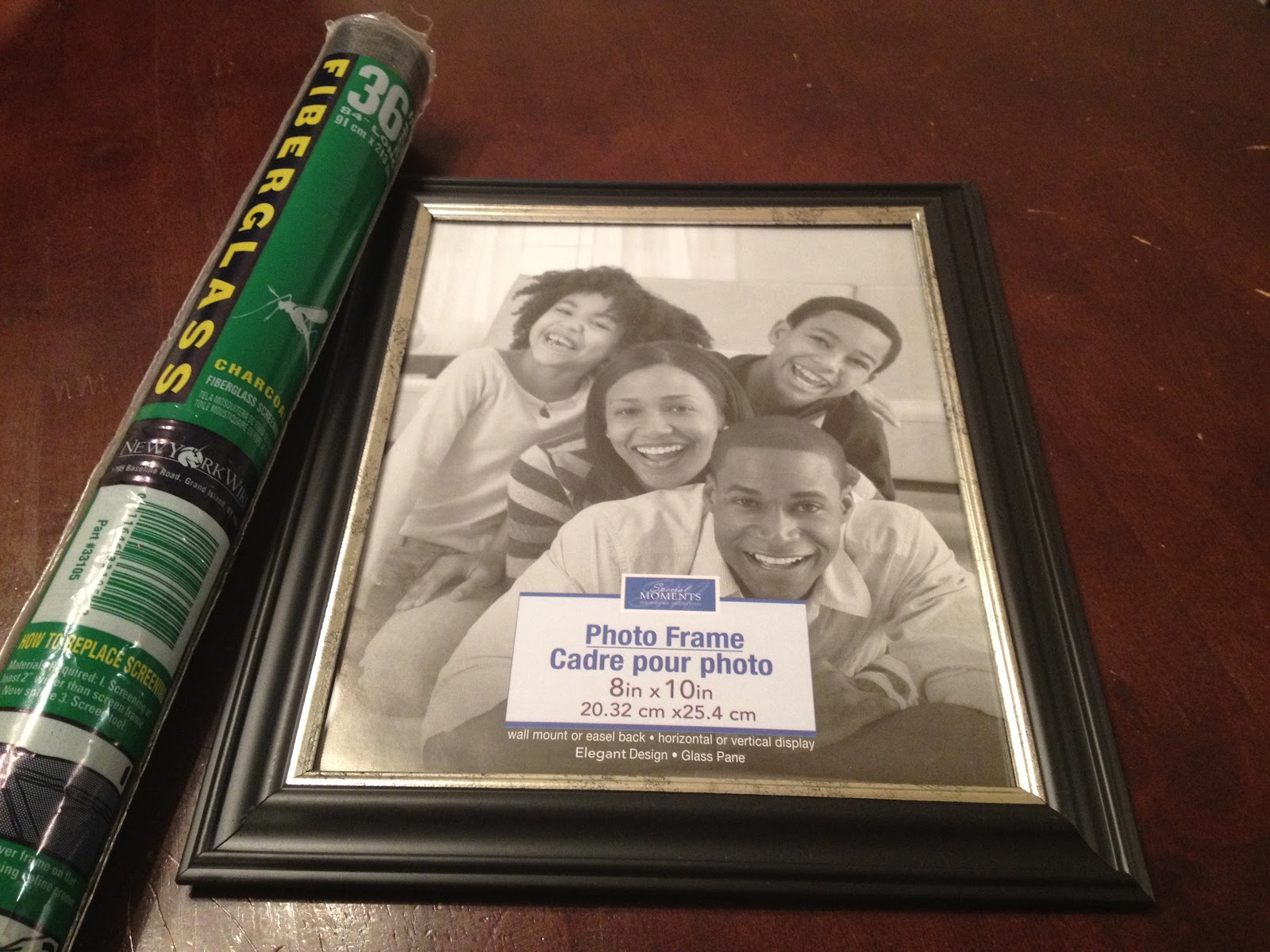 SCREEN: I originally wanted to use an old window screen but I never found one, so I bought this roll of screen fiberglass at walmart. It was around $5.00. I didn't want to spend that much but there is SO MUCH material in the roll that I can make a couple dozen more for gifts or share with friends. 
And 
FRAME: Old frame or dollar store frame, take out the glass and the cardboard back. I spray painted my wooden frame white and distressed it a little.
I thought about stapling the screen to the frame, but that seemed like too much work, so I pulled out my handy-dandy glue gun. I used the glass to measure the screen and then put a layer of glue around the edge and pushed the screen into place and then put another layer of glue on top.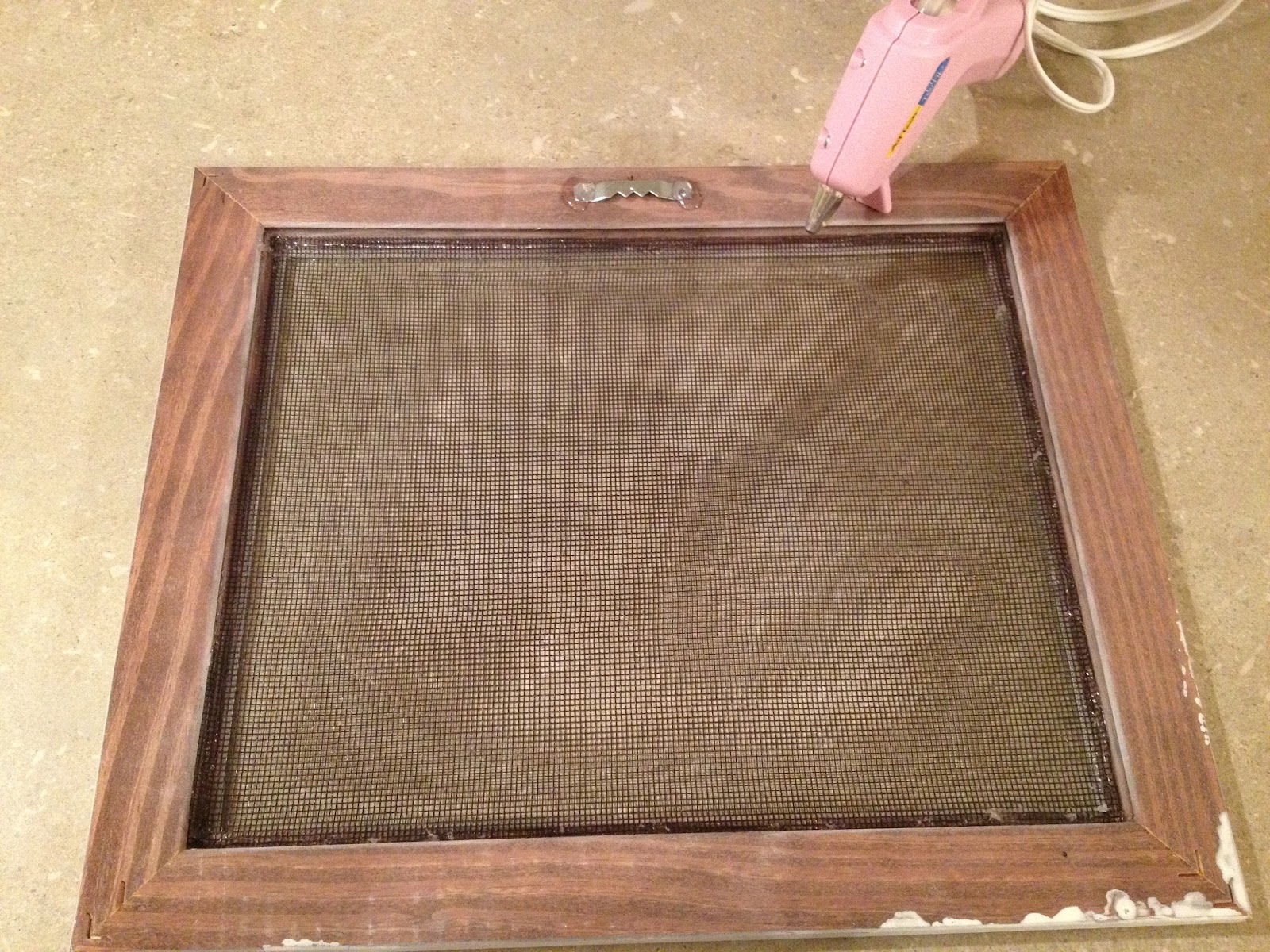 I even hot glued the hook in place.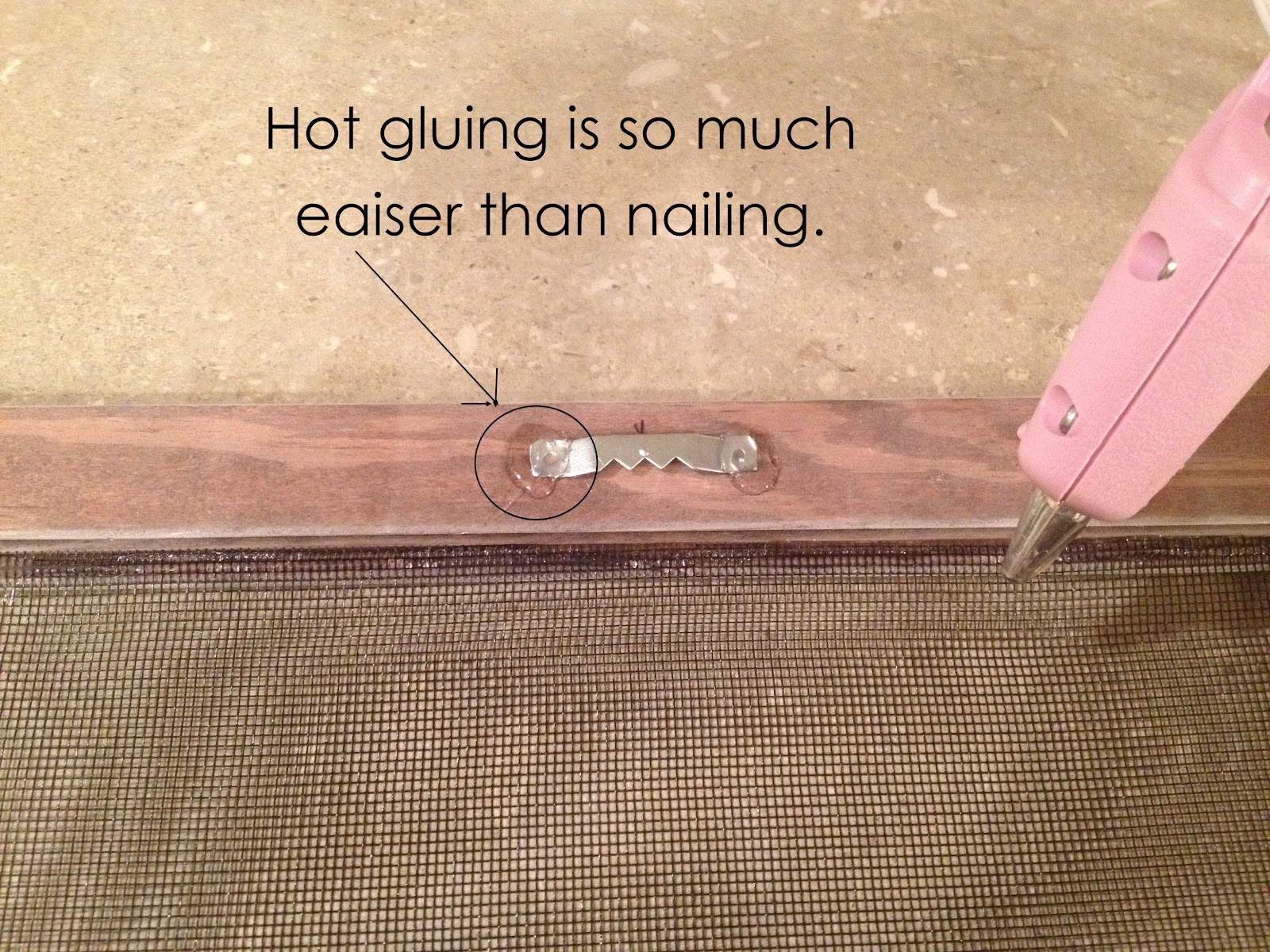 I added some material flowers.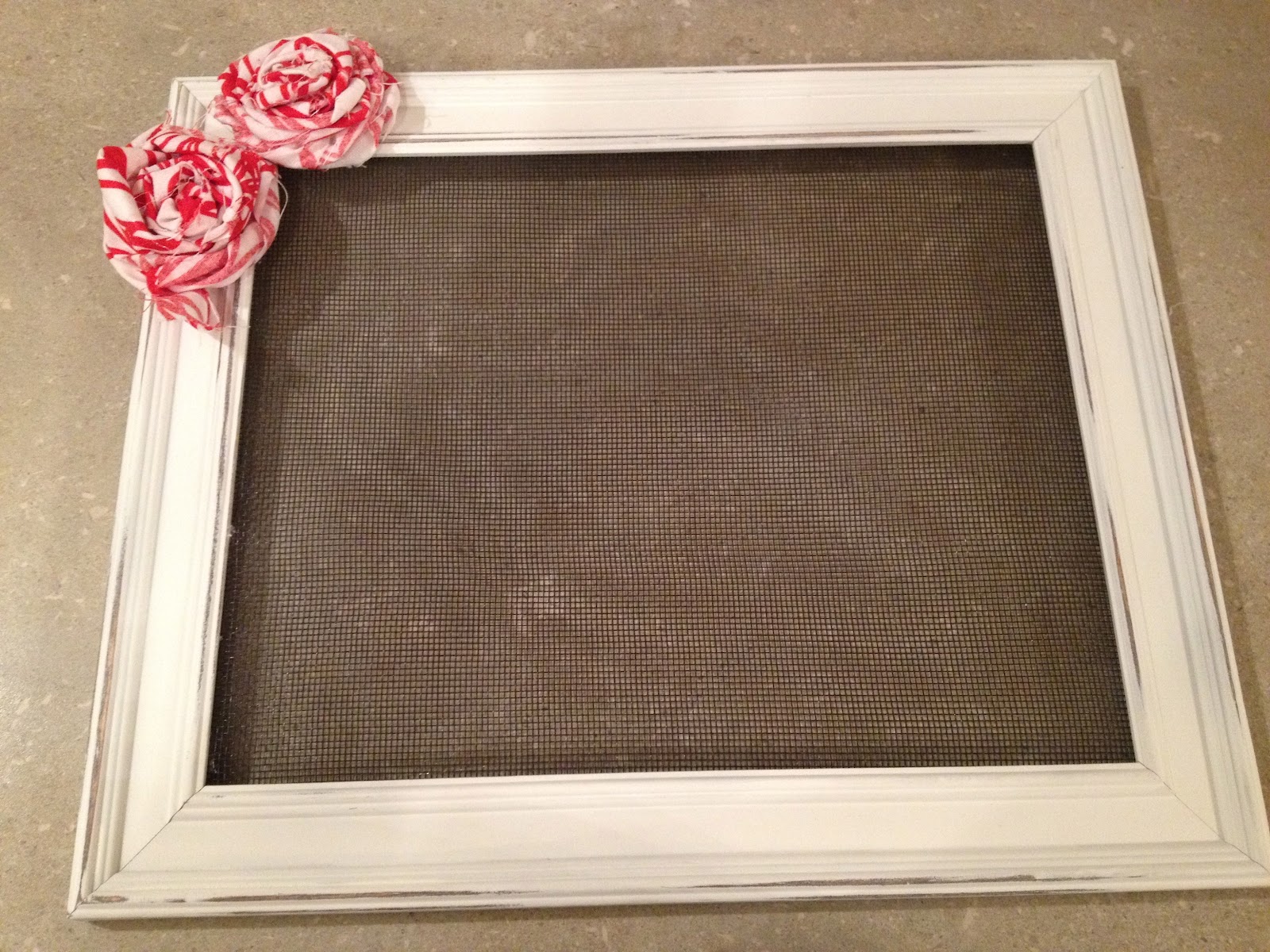 That's it! Yep, that's it!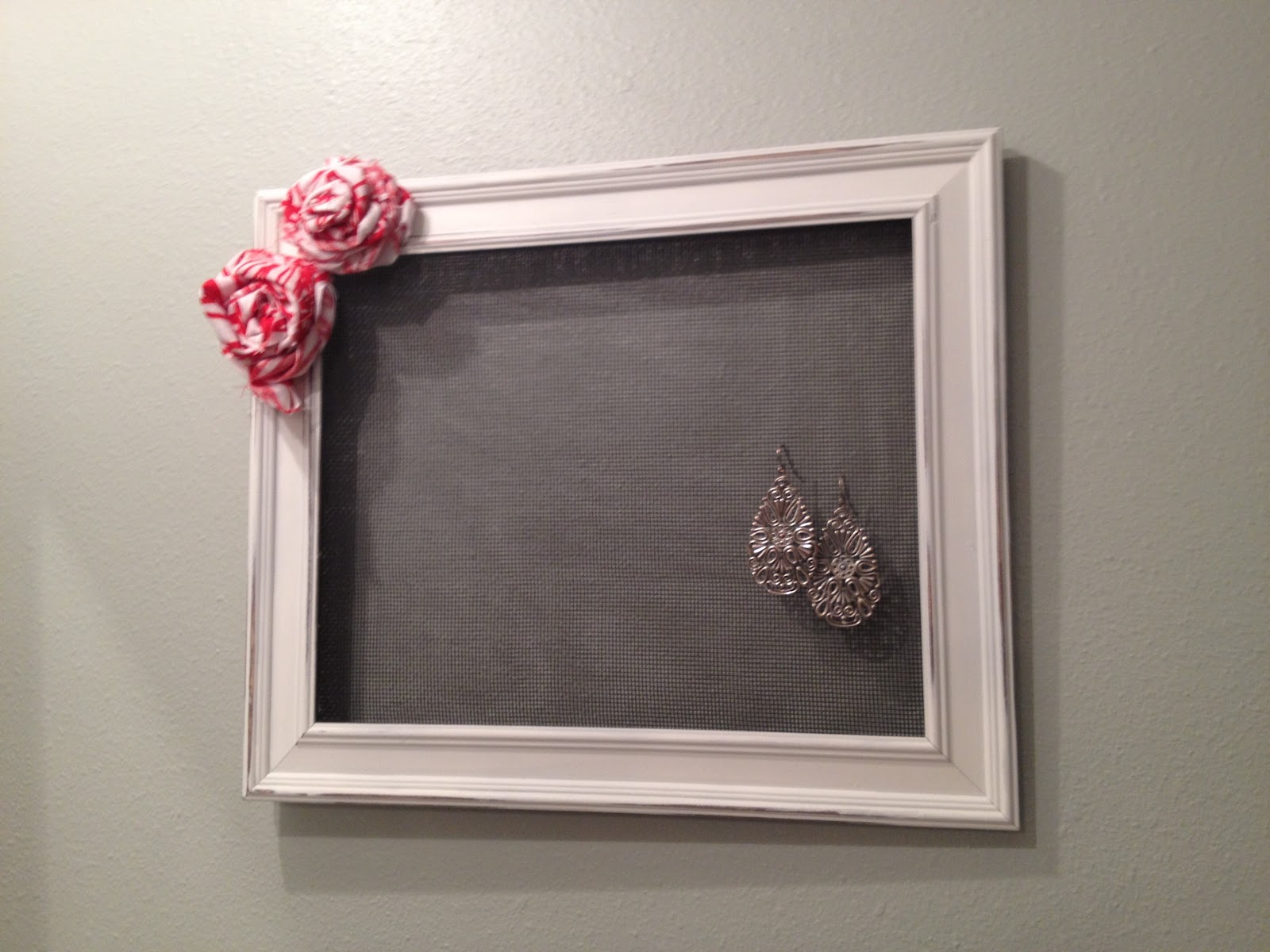 Now here's a tip for the earrings that have clear backs. I just pushed them farther up and then they weren't in the way.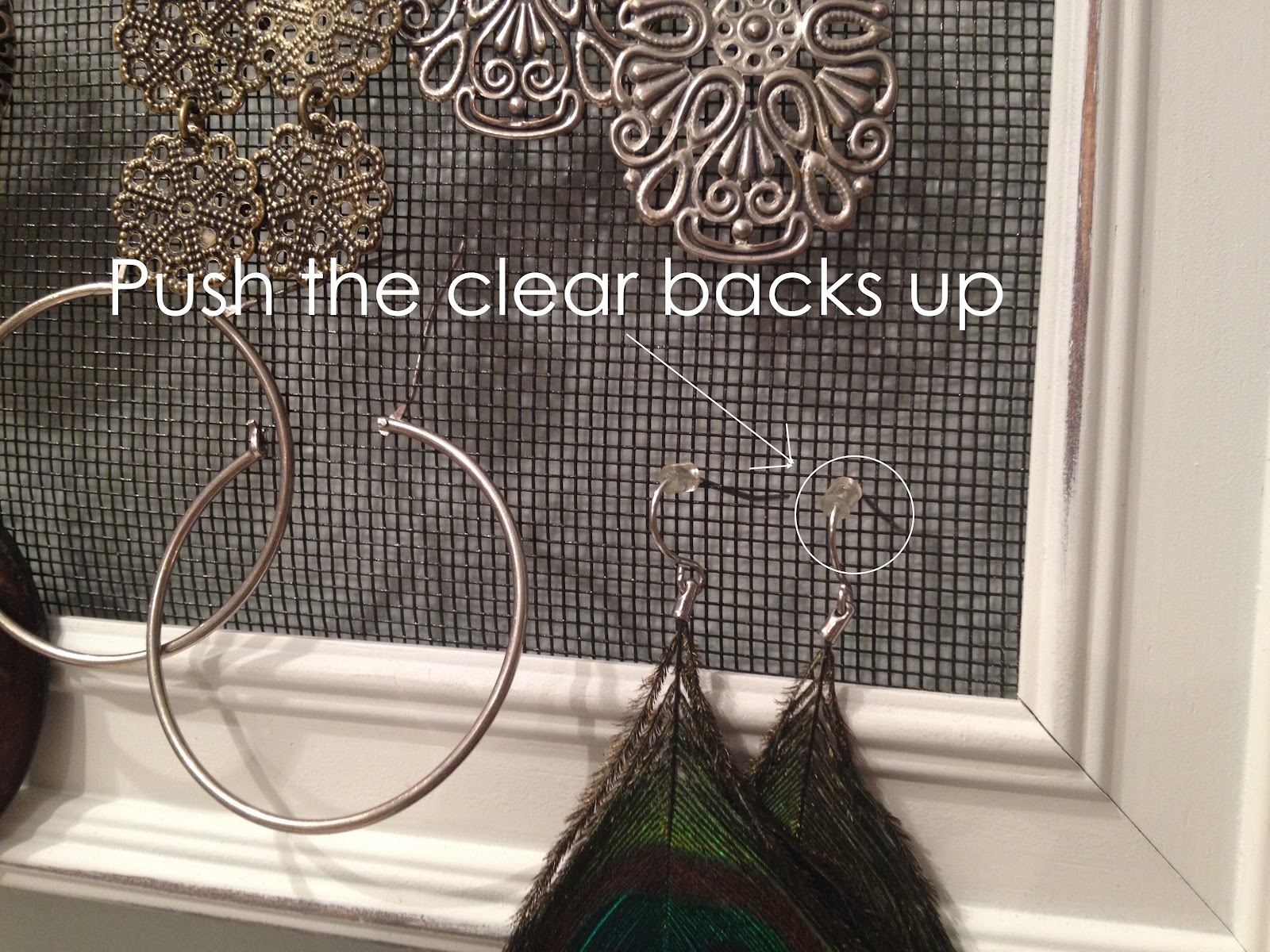 I really like it!
Funny story:
While I was putting the earrings on the frame I realized I lost one of my favorites (the long skinny one below). I looked and looked and couldn't find it anywhere. I told my husband and he said, "You lost an earring while making an earring organizer so you don't loose your earrings?" We laughed about it for a while. Luckily later I found the earring in the carpet!!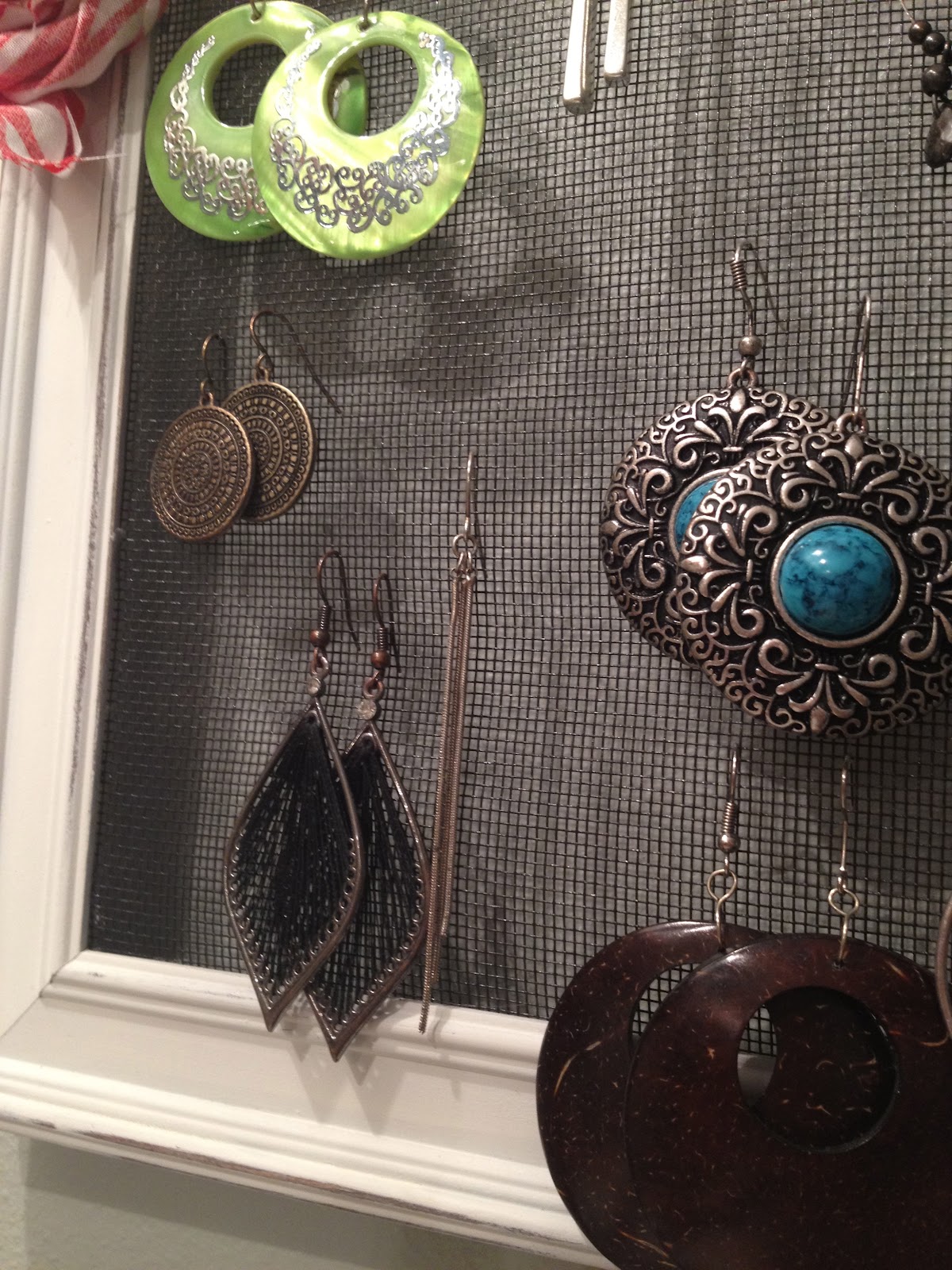 I can now see all my earrings. 
I have a confession . . . there are a couple of earrings on there that are a little too bold for me to wear, but I still love to look at them and pretend that one day I will wear them.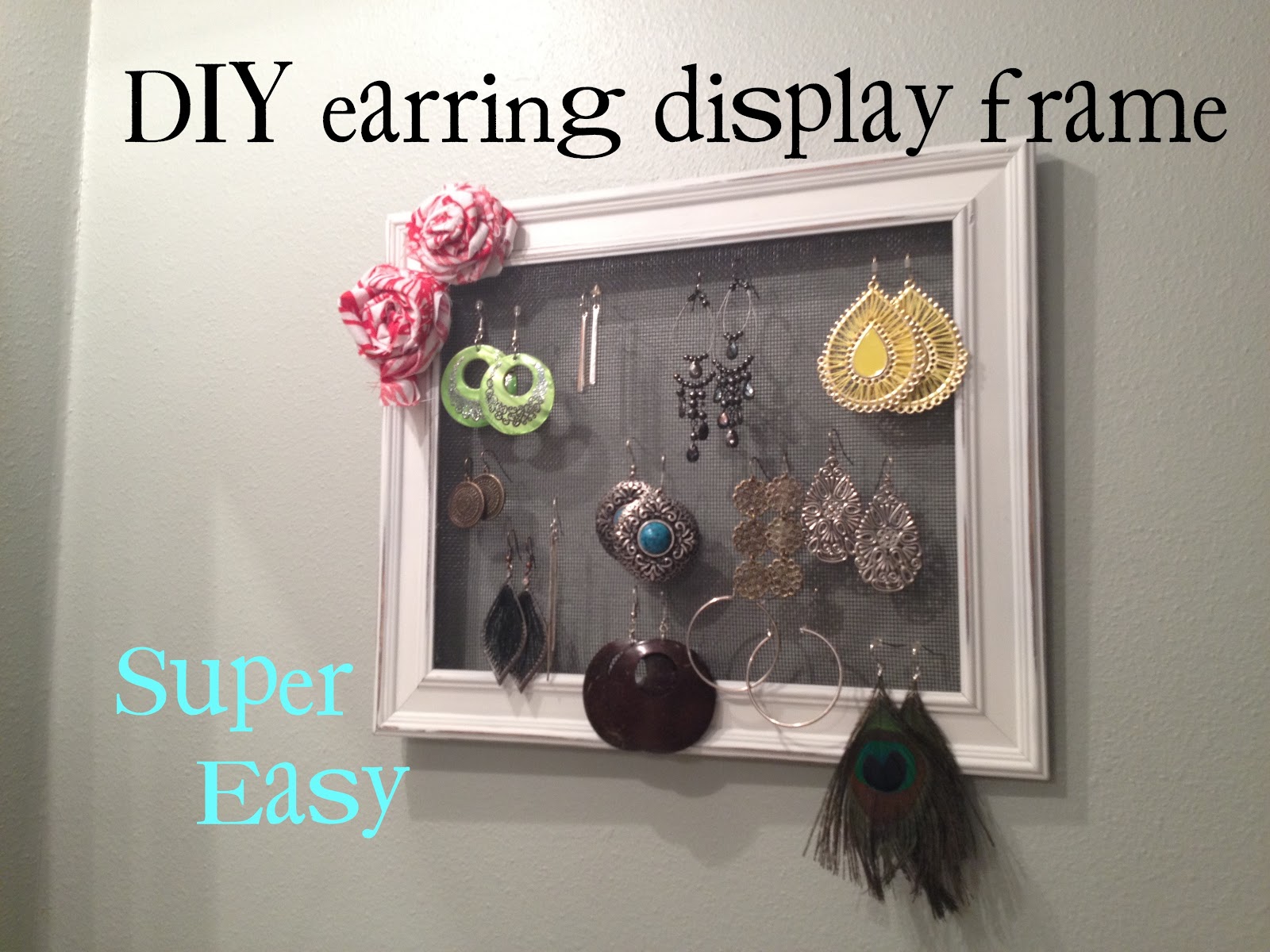 If I did it all over again, I would use a bigger frame.
Hope you enjoy and these instructions help.

-Spring Time