2015 New Year Goals FREE printable
I saw this awesome
2014 Year in Review
 printable from Skip to my Lou (she has mad skills), and wanted to make something like it but with 2015 goals. 
(click on picture and save to computer)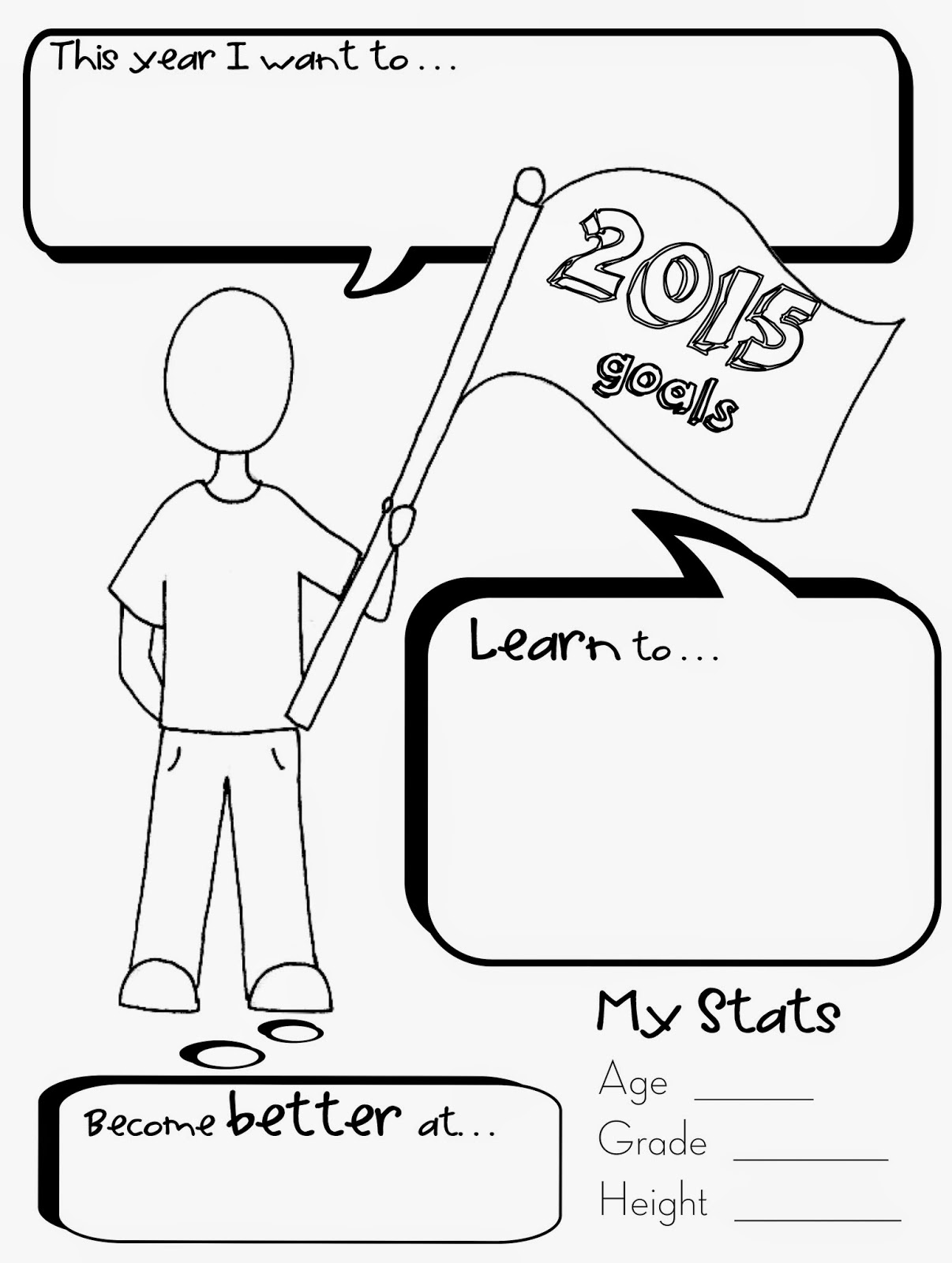 We sat down with the little kids today and colored . . . it got a little crazy.
We tried a couple pictures . . . um . .  these were the best ones
My 7 year old boy listed "Read chapter books, learn the drums better." That's right . . . drums. Our little boy saved for over a year for a drum set and we now have endless boom, boom, boom, noise here. 
This cute 9 year old had a whole list of goals, "Learn to ride a longboard, become better at the piano, be nicer to others" etc.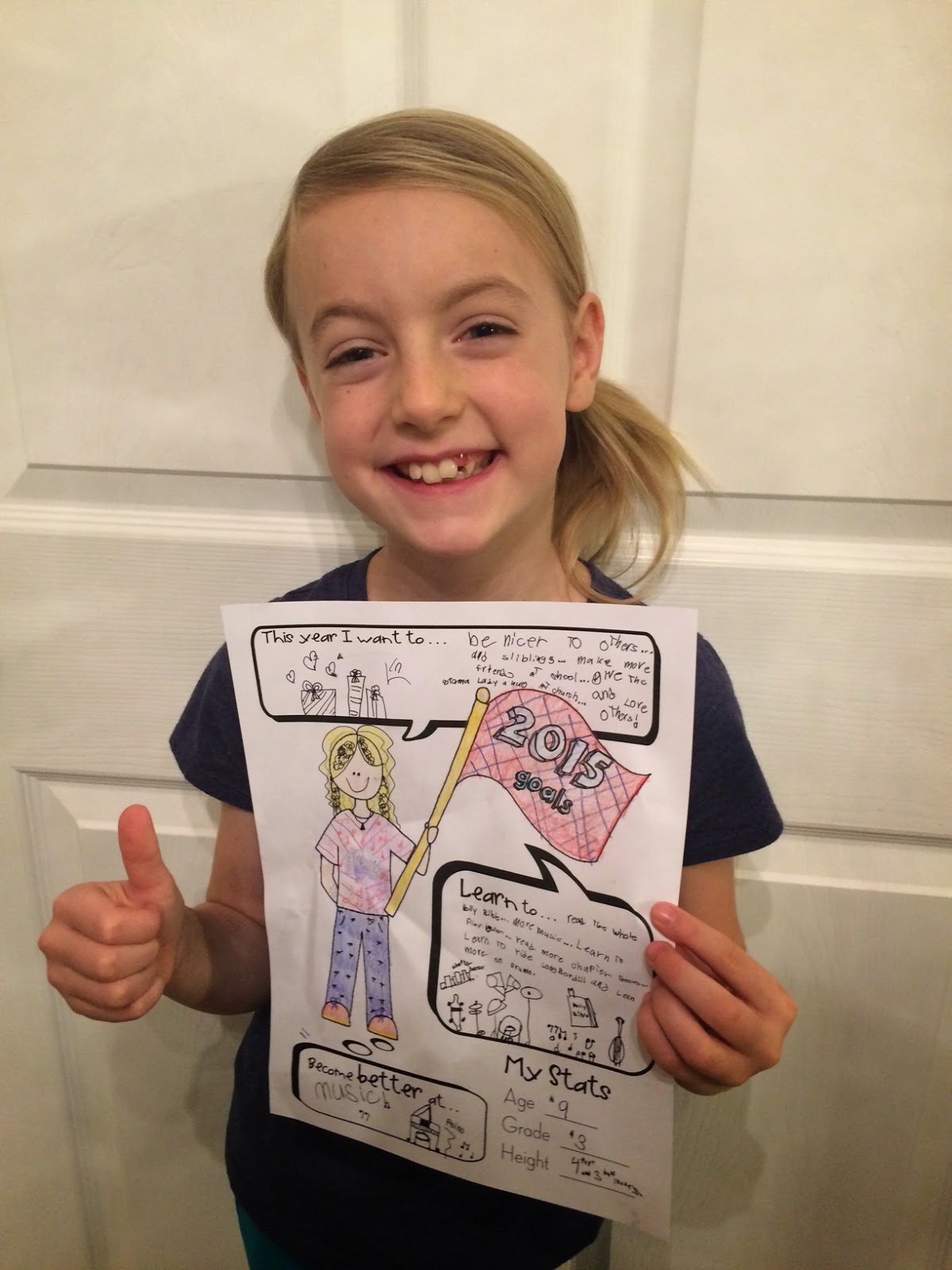 Here's my goals (like my picnic table cloth shirt? I wasn't really going for that)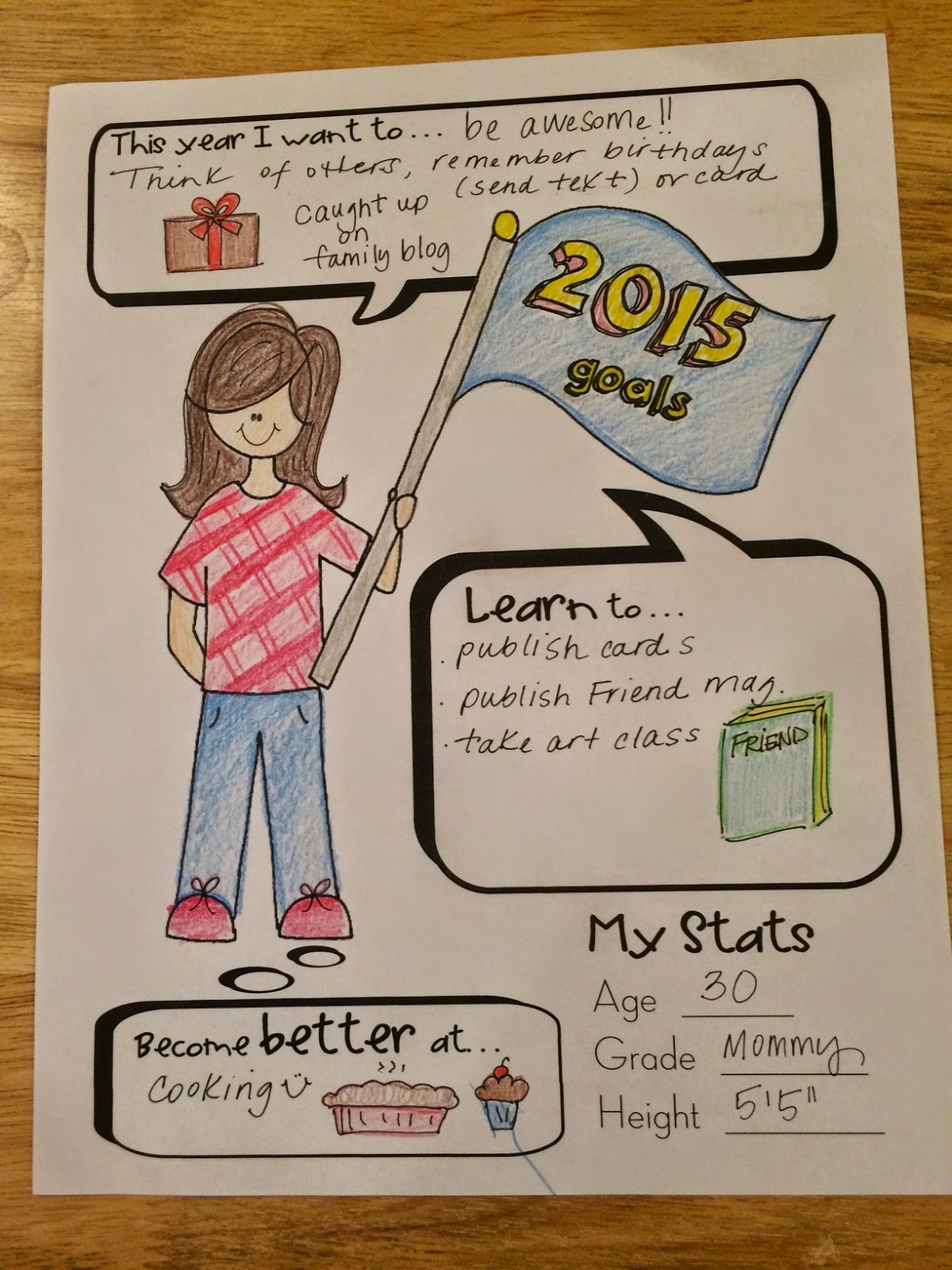 My goals for 2015
1. Learn the step to have my cards publish at a card company
2. Lean how to submit art to my favorite magazine FRIEND
3. Take a local graphic design class
4. Maybe, just maybe improve my cooking skills, or at least draw more cooking pictures. :)
And my husband's goals. Half way through drawing he said, "This is going on the blog huh?" Yep! He was a little embarrassed but too bad. The kids crowded around him the whole time to see what he would draw. He wrote his goals after I took the picture, but yes one of them was to improve his drum skills too. Oh boy. It's going to be a loud year.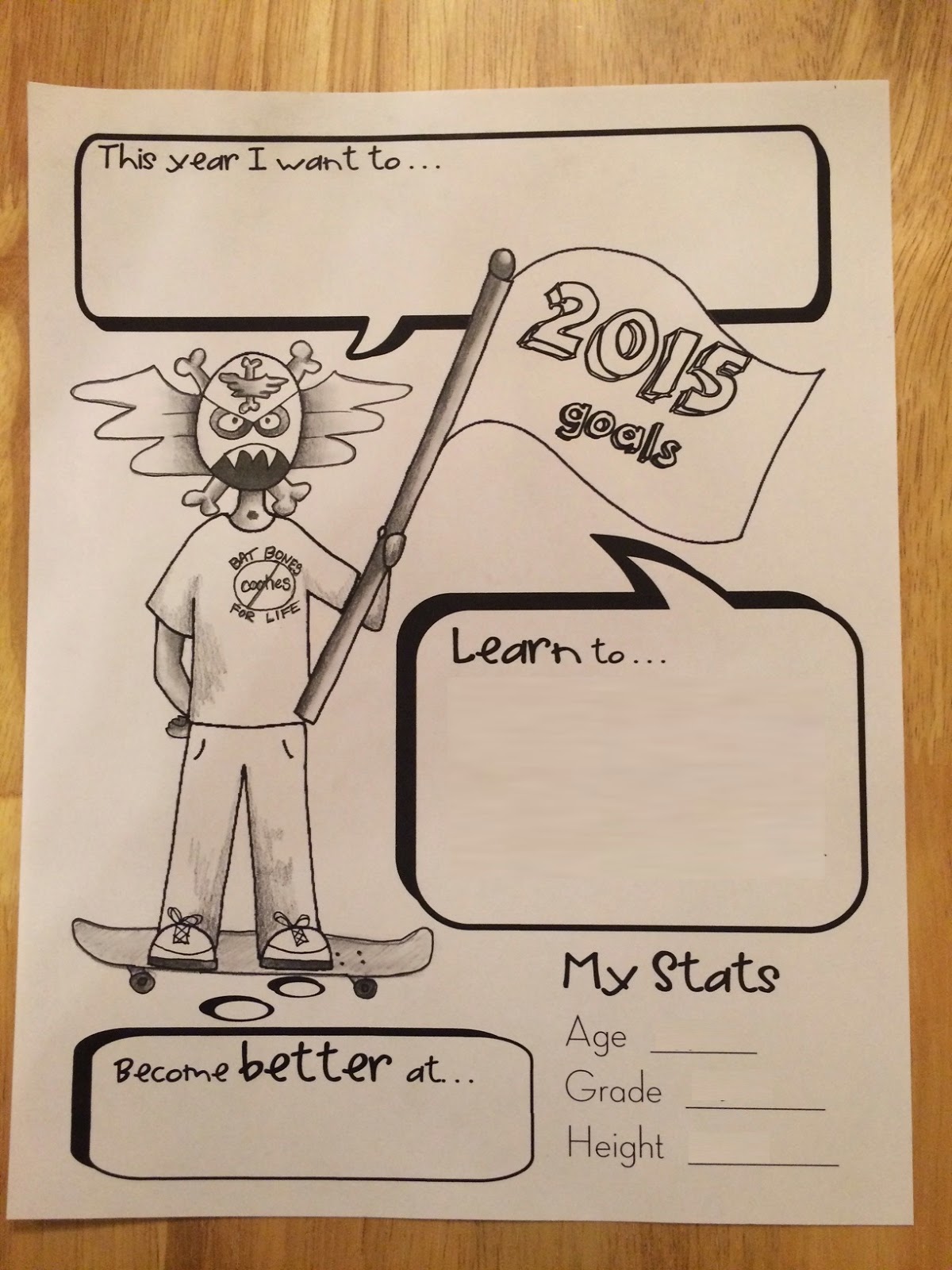 And we can't forget the 2 year old. Her goals are to eat more chocolate, watch more Bo on the Go, and sing more songs in her very high pitch Minnie Mouse voice. Actually, I like her goals more than mine. I think I'll just do what she does.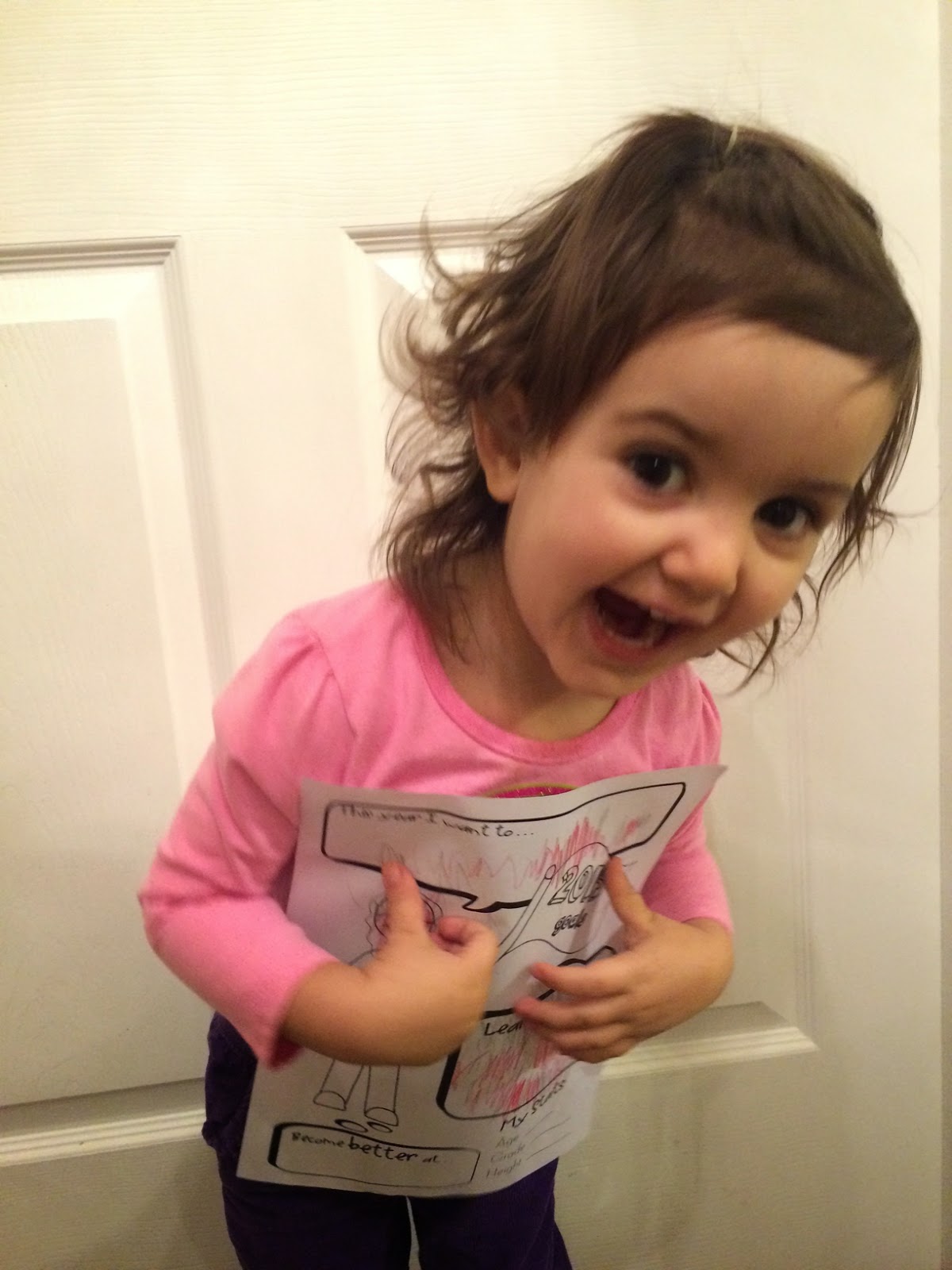 Happy New Year!