Updated Reading chart - free printable.
UPDATE July 2014: check out my 
PIRATE summer reading chart
I can smell summer in the air, or maybe it's just the smell of sweaty little kids from playing outside all afternoon.
When I think of my summers as a little girl I remember . . .
eating watermelons and trying to spit the farthest watermelon seed,
jumping on the trampoline with the sprinkler underneath,
bike adventures in the near by field and . . . 
going to the city library.
I made a
reading chart last year
but I didn't love the sloppy look of the squares. So I redid it making the squares more sharp and look more like a board game. 
(click on image and save to computer. Make sure to scale to correct size before printing)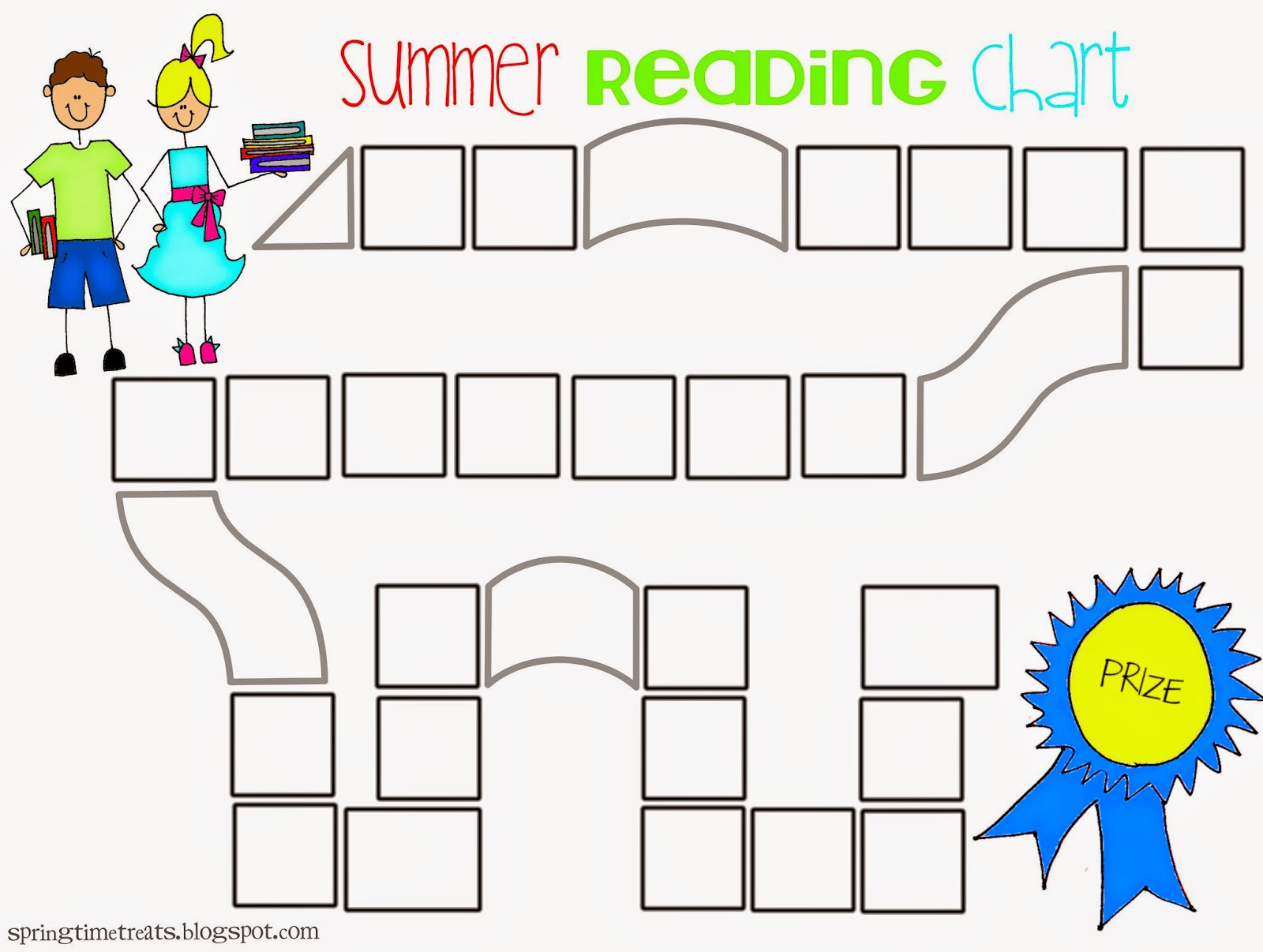 I added little prizes along the way like "go to park," "zoo," etc. 
You can write in your own.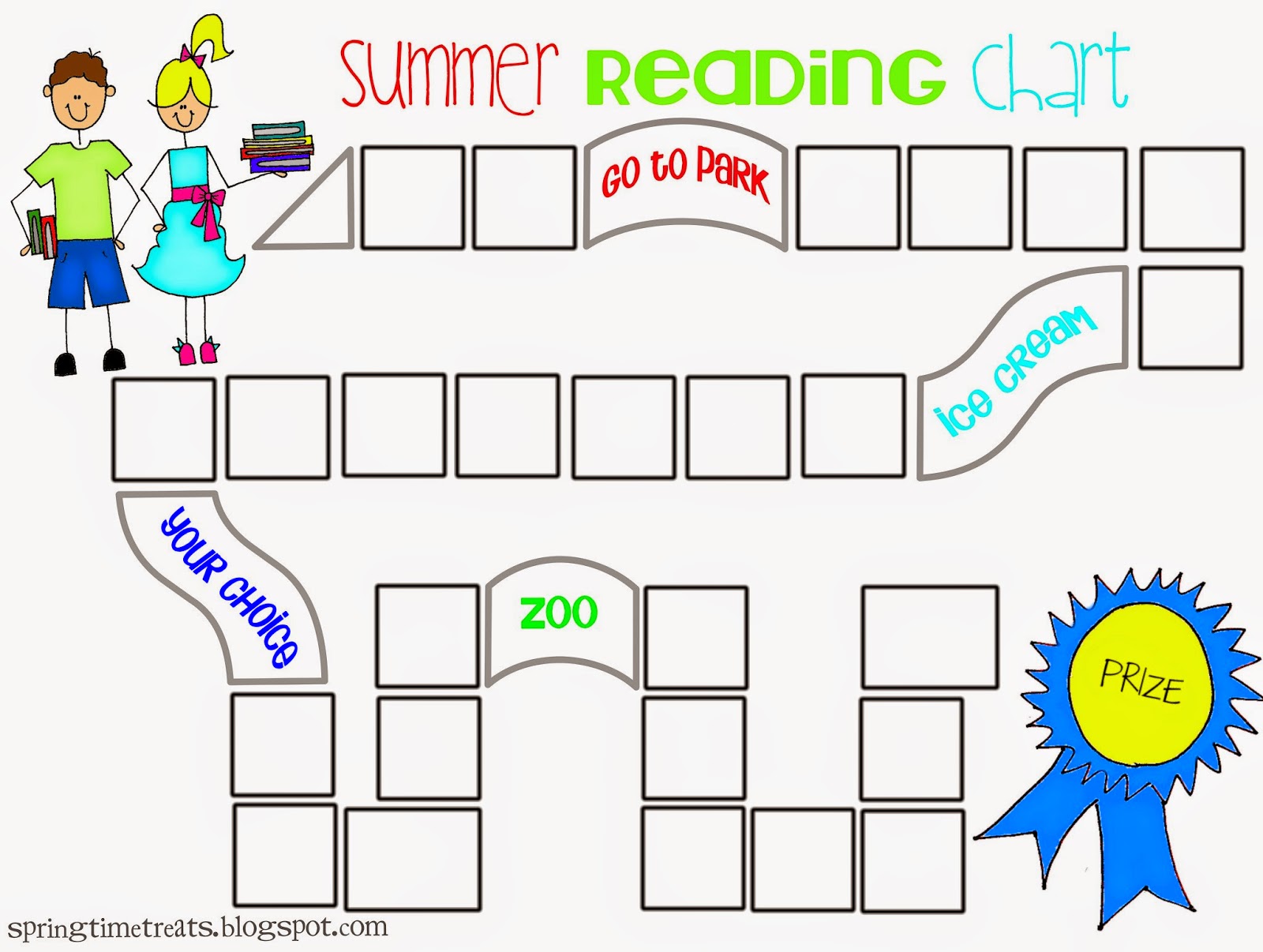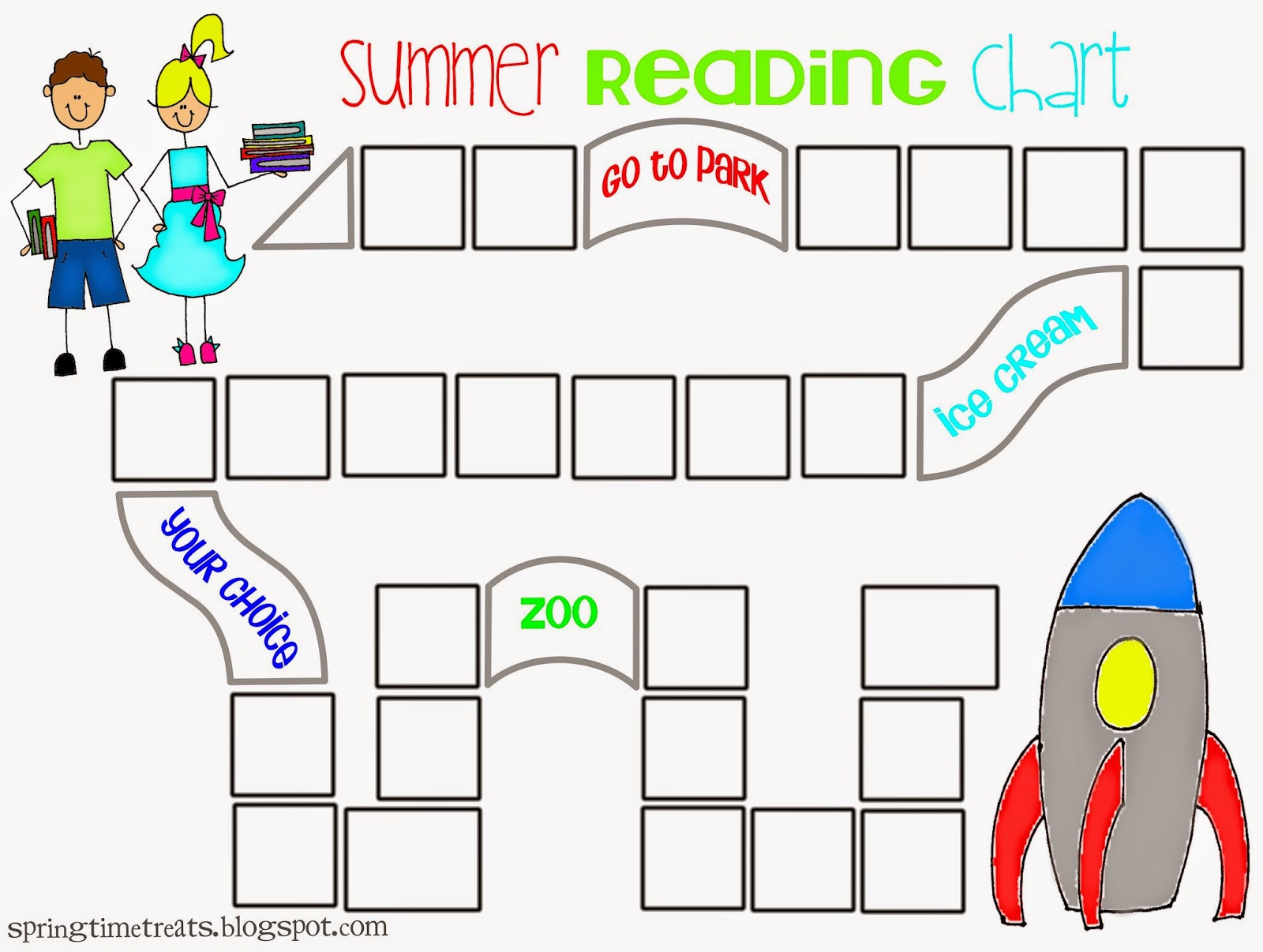 Towards the end of the summer this can be a count down reading chart to school starting.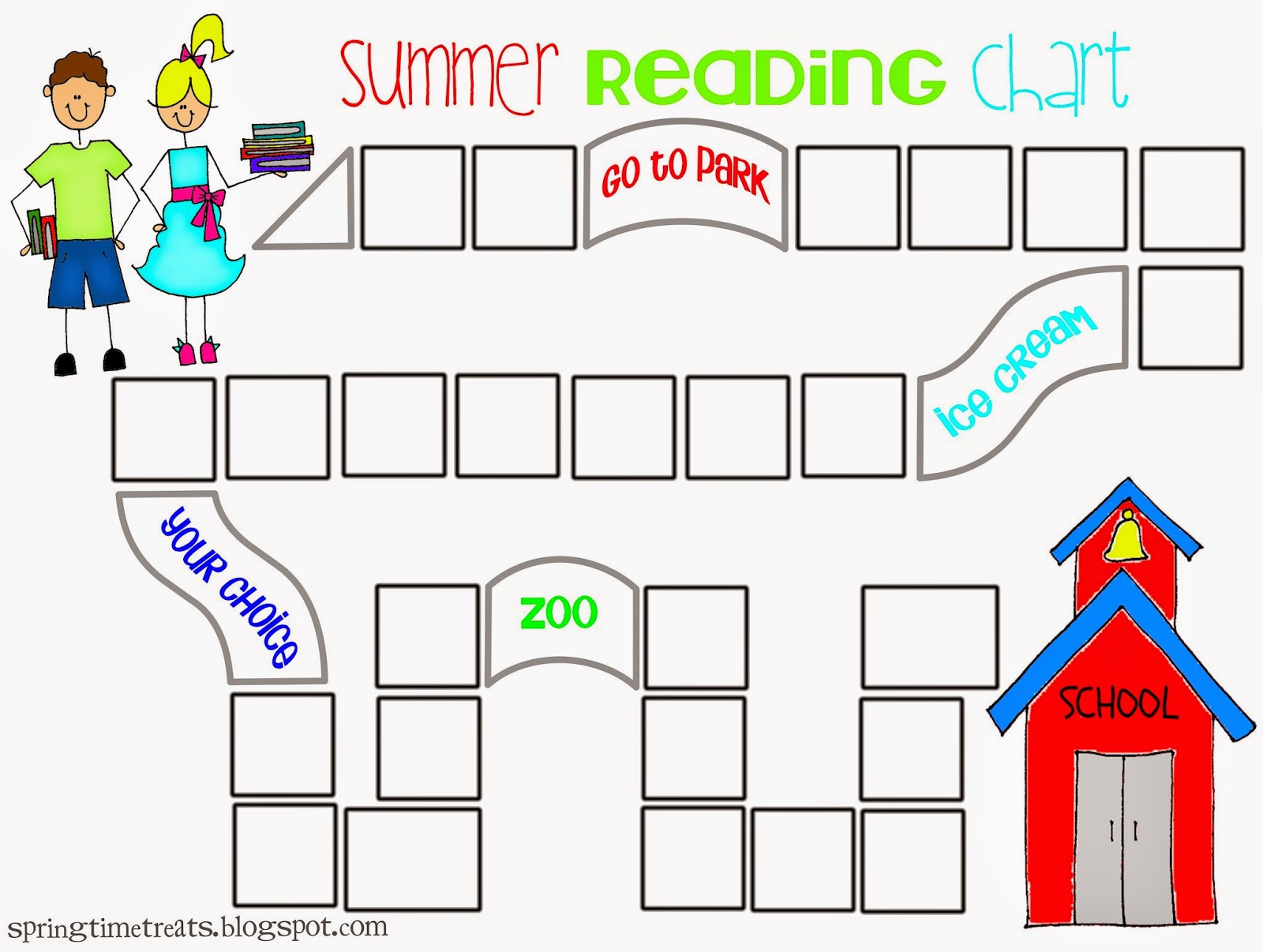 There are 31 blocks, so one for each day of the month. 
You can use stickers, or just mark the squares off with check marks. 
Hope these reading charts help motivate your little readers this summer!!
Check out other my FREE summer printables -  "I'm BORED" poster and Summer Service chart
here
.
NOTE: If you ever have trouble printing any of my free printables just send me an email and I'd LOVE to email it directly to you. springmcdonald@gmail.com