We recently moved . . . again. In the past three years we have moved three times, but this time I believe it is permanent. Ya!! My husband always tries to have us move ourselves, but after our last move I made him promise that he would ask for help on our next move. So last month when we were gearing up for another move I was a very happy lady when he asked some friends for help. He used me as an excuse saying, "well since Spring is pregnant I guess she can't move the fridge this time."
In what would usually take us several hours to load up a truck they did in under an hour. I didn't know how to express my thanks enough to our friends and family . . .  so I made a card.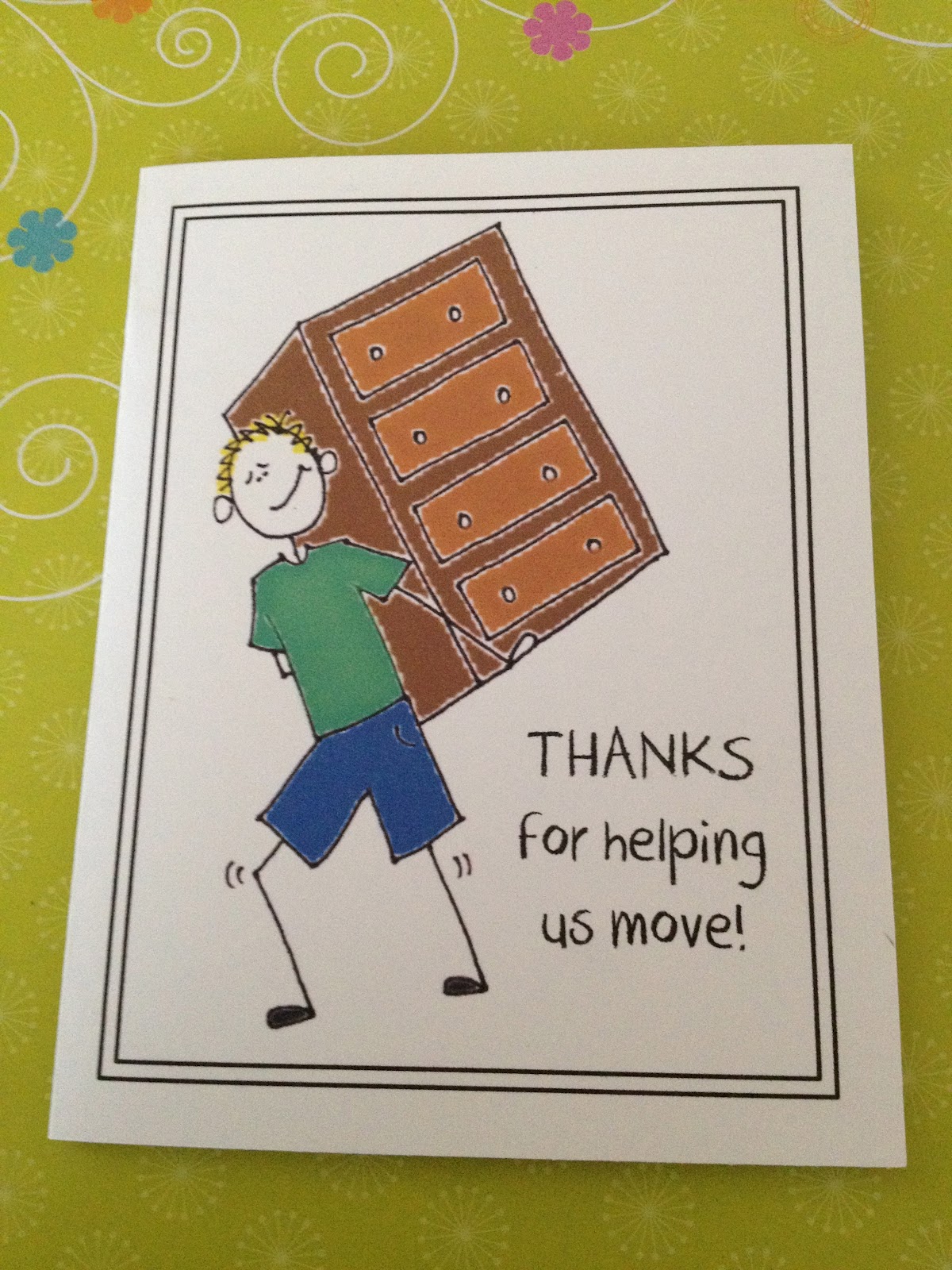 Whenever I draw a picture I usually go through quite a few rough drafts. Most I quickly throw away laughing at myself, and then narrow it down to a few. Here are a couple of my rough drafts I kept that I thought you might like to see. 
Rough draft #1: Hum .. . . that mouth looks a little messed up.
Rough draft #2: I changed the smile & eyebrows and liked it much better. But after looking at it for several long minutes I felt the box looked a little wimpy. 
 Rough draft #3: Aww . .  like this one much more. I can feel the stress in his legs. 
So if you are moving and want to thank someone check out my etsy shop. These cards come in sets of 8 and they even come with envelopes. :)
 These can also be used for a "We've moved - new address" announcement.
Thanks again to those great friends and family who helped us move. My legs and back really appreciated it!